SELL YOUR SCREENPLAY (Know Who Buys Scripts. How To Contact. Get an Offer. Get an Agent.)
by Dov S-S Simens on July 22, 2018
SELL YOUR SCRIPT… BUT TO WHO?
Want to Produce a Movie, Sell your Script or Finance your Idea/Treatment?
Then, stop calling Movie Studios. Stop pitching bullsh*tters at cocktail parties. Stop thinking you're about to get an agent-who-believes-in-you.
Stop hustling Bankers and Venture Capitalists. Stop buying $25 tickets for 10-minute pitches at pitchathons to secretaries.
Stop spending hard earned money fantasizing Crowd Funding with Kickstarter or IndieGoGo..
Stop. Stop. Stop.
Do it the Right Way: Pitch your script to only people that buy…
… And they are called Development Executives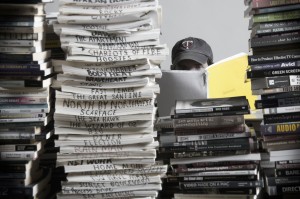 ("Only send you script, once registered and copyrighted, to production companies that have Development Deals with either the 6 Major Studios, the 8 Mini-Major Distributors or the 5 Tech Companies")
… But not just any Development Executive… a Development Executive working for a Production Company that has a Development Deal with a Major or Mini-Major Movie Studio.
Once again: Go directly to the source.
Go only to companies that have been approved by movie studios, with a Development Deal, to make 2-3 feature films for them for next year.
The question now becomes "How does one, an outsider like you, get a list of Production Companies with Development Deals?"
MOVIE STUDIO DEALS.
OK but how does one get this list?
Simple. The answer is "FACTS ON PACTS"
Huh?
Write it down… "Facts On Pacts"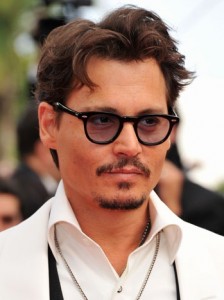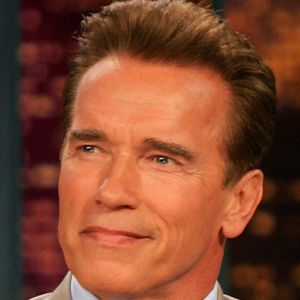 ("Homework. Yes homework. Go to most recent "Facts On Pacts" and find the Studio that each Johnny D & Arnold S have Development Deals with… Now find the name of their respective Development Executive.")
"FACTS ON PACTS" is a chart posted annually by Variety that lists the 6 Major Studios (Paramount, 20th, Sony, Disney, Universal, etc.), the 8 Mini-Major Studios (Dreamworks, Lionsgate, Miramax, Anapurna, Marvel Studios, Summit, etc.) and the 5 Tech Companies (Facebook, Amazon, Netflix, Google, etc.) listing the companies that they've pre-approved…
…or in Hollywood terms have been "Greenlit" with a "Development Deal" to make movies, documentaries and tv series for them.
2015 FACTS ON PACTS LIST…
http://variety.com/2015/biz/news/despite-recent-troubles-sony-packs-on-the-first-look-deals-1201450041/
2018 FACTS ON PACTS LIST…
https://variety.com/2018/tv/news/tv-facts-on-pacts-overall-deals-shonda-rhimes-ryan-murphy-netflix-1202811730/ 
This list is solid gold for any first-timer trying to discern who has money to buy or option screenplays.
Now knowing who has the money… let me tell you what the deal will be if ("Big If") a Development Executive loves your script and wants to buy it (aka: Option it) for his/her company.
Then I will tell you, once you have the list, how to find their contact information.
FIRST: WHAT IS THE DEAL? 
Let's assume you reach a Development Exec (usual title is VP of Development) or at least their assistant (you'll get him/her when you phone) and you convert the quick chat into "go ahead send the script"; and they read it; the coverage is great and they love it… And they state "we want to purchase this" … then what kind of offer will you get?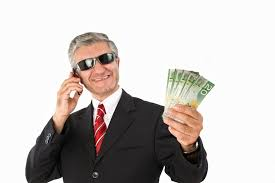 ("Script sales are not cash but Option Deals. WGA minimum for Low-Budget is about $50K and High-Budget is $100K…. Usually you get 10%-20% of the Purchase Price in cash.")
The answer is although they say "they are buying it", what they are actually doing, once establishing the purchase price (many times quite huge), they are paying for an exclusive rights period, at that purchase price, for 2-4 years, and will only give you a deposit or down payment and in essence "they are optioning it."
An example being….
(A) We love the script. We will give you $250,000.
(B) $25,000 in cash.
(C) $225,000 to-be-paid later (upon commencement Principal Photography)
(D) For a 24 month exclusive.
(E) Plus, 2 Extension periods of 12 months each (if desired) at $10,000 each.
There are hundreds, if not thousands, of variations of this with numerous deal memo points clearly defined but the bottom-line is, on above purchase, they are only out of pocket $25,000, and if they extend it for 4 years, they're only out of pocket $45.000.
SECOND: HOW TO FIND DEVELOPMENT EXEC & CONTACT INFO?
Now, armed with the 20-25 Major Studios, Mini-Major Distributors and Tech Giants, with 150-200 production company's that they have greenlit (pre-approved) to produce projects for them for the following year literally pick (darts will work) 10-15 companies.
With the 10-15 company list you should find their respective (A) contact information along with (B) that company's Development Executive to address/submit your project to.
You will find that list at the website…  www.IMDBpro.com
IMDB (Internet Movie Data Base) is a website ( www.IMDB.com ) owned by Variety magazine with a wonderful amount of free information… especially good if you are researching for a college term paper on who-is-who and who-did-what in Hollywood.
However, once knowing "who-is-who" and you want to get in touch with him/her you then go to www.IMDBpro.com , a subscription site ($10-12/month or $99/year) and get the proper address and contact information.
—————————————————————————–
Enjoy the list. Now take action.
Google the name of the production company, or go to IMDBpro (see above) to discern the phone number and address.
Phone the Production Company and ask the receptionist for name of the company's Development Executive.
Now armed with that name and your registered/copyrighted great script… smile & dial… mail & pitch.
Turn it over to God and move on with your life.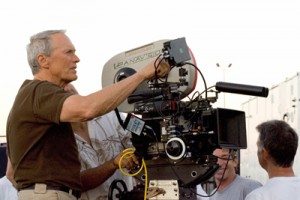 ("Clint Eastwood's company, Malpaso Company, is not listed, but has a studio deal with Warner Bros.")
Happy Hunting & Welcome to Hollywood.
Dov Simens / Creator 2-DAY, DVD & VOD Film Schools
XXXXXX
ENROLL. GRADUATE: WRITE, PRODUCE & DIRECT 
Want facts? Not theory?
Then I beg you to take either my Streaming ($89), DVD ($249) or 2-Day ($389) Film Schools.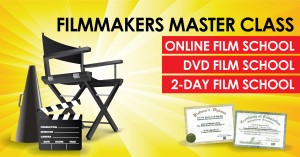 Pick One & Launch Your Film Career
Keep Up to date… Join our e-mail list.
http://webfilmschool.us10.list-manage.com/subscribe/post?u=313d0b336735c6d5fbf1a8e9d&id=2c55446523
 *** NO-BULL ***