MOVIE JOBS & WRITING GIGS (Hollywood Is Hiring): Over 1000 Jobs, Writing Scholarships, Fellowships & Contests
by Dov S-S Simens on July 4, 2019
HOLLYWOOD IS HIRING
POINT OF INTEREST: This post is solely to make you aware of resources available for obtaining your first movie job or screenwriting assignment… but the phrase is "You can lead a horse to water but you can't….."
The point being "you have to pick up the phone or click and e-mail" and "you have to have the talent" and all that I, and this article, can do is give you some direction in launching your film making and or screenwriting career.
Now to the post…..
Want your first Movie or TV Job at a Movie Studio or Network?
Then do your homework, find whose hiring and apply… but please be realistic.
Always remember if you interview and say "I want to be a Producer", or, "I love Hollywood", or "I have ideas" or "I just want to Direct", or "I want to change the world"… the interview will be instantly over, the HR person, sitting across the desk, has just gazed at his/her wrist, thanked you for coming and gestures to the door with a comment like "We have your contact details".
Two Important Points about approaching your first studio or network job:
ONE: Hollywood is not in the business of changing the world and sending positive messages. Hollywood is in the business of renting seats and selling pop corn… And if you say anything that smacks with millennial moral responsibility the HR person will want to say (But won't) "You want to send a message… Call Western Union."
SECOND: Hollywood (aka: studios) is not hiring Writers, Producers, Directors & Filmmakers. The studios are hiring Security Guards, Chaperones, Tour Guides, Social Media Marketers, Accountants, Graphic Designers, Administrators, Organizers, Coordinators, Organizational Staff, etc… So just get your first job, any job, be on the lot, be effective, network, grow and expand.
And, each of the 6 major Movie Studios (Warner, Paramount, Sony, etc), the 4 major Television Networks (ABC, NBC, Fox, etc), the 20-30 Cable Networks (HBO, Showtime, MTV, TNT, etc), and the 4-5 Digital Studios (Maker, Amazon, Machinima, etc) have each between 500-10,000 employees, with websites, due to constant turnover, where they post their jobs.
Just for a teaser (see below) I listed Paramount, Disney & Sony websites sites (updated weekly), from a prior post…
Now, it is up to you to click, view and apply.
PARAMOUNT, SONY, DISNEY…
Studios like Paramount, Sony & Disney are hiring (yes…today) over 1,000 Producers, Writers, Administrators, Co-ordinators, Marketers, Analyzers, Directors today…. Why are you waiting?
Hurry up Google, Search, Log, Apply it is not difficult.
Oh but you are not sure where to search. OK. I've done it for you.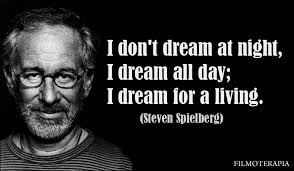 "First dream. Then write. Then CYA. Then pitch. Then turn-it-over-to-God… Then, write again…"
Below are the URLs for Jobs, Positions, Internships & Careers (all paying) at 3 of the 6 major studios…. Paramount, Sony Pictures & Walt Disney.
Bonus: 30% of these jobs are international (Germany, China, Australia, South Africa, England, etc.) so don't apply if (A) you do not have a solid understanding of the Film Industry (see below) and (B) your bags are not packed and you are not ready to go.
272 PARAMOUNT Jobs & Internships (Movie & TV)
Get on the lot with Dr Phil, BLACKLIST, DOCTORS (all TV) or hang with a movie star while walking from stage-to-stage.
And, to get your first job on-the-lot as either an assistant, an intern or tour guide, researcher or even a paying position go to (click below)….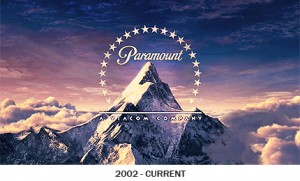 "Paramount is hiring. Now, it is up to you to apply."
http://www.paramount.com/inside-studio/studio/careers
http://www.paramount.com/inside-studio/studio/internships
http://www.paramount.com/inside-studio/page-program
http://www.paramount.com/inside-studio/studio/divisions
http://www.paramount.com/inside-studio/studio/executives/meet-executives/brad-grey
461 SONY Global Movie/TV Jobs
Even though Sony is close to bankruptcy and everyone on-the-lot jokes that "If it ain't nailed down… it's sold". SPE (Sony Pictures Entertainment), post it's recent e-mail debacle, is still making tons of money and hiring, hiring and hiring.
To find the jobs, the pay, the positions, the careers and even the tour guide, mailroom and intern positions go to (click below)…
http://www.sonypictures.com/corp/careers.html
https://secure.sonypictures.com/corp/searchjobs.html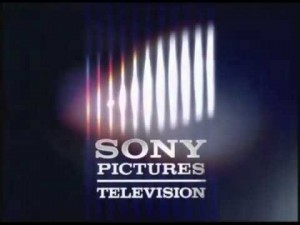 "Sony Television has numerous tv series that need new staff with new ideas… apply"
353 WALT DISNEY Global Movie/TV Jobs
Hey, wanna hang with Goofy, Pluto and Dumbo. Or maybe you have a great idea for a new Ride or App. Got a reality tv idea that is great for the family and perfect for Disney to license to every nation in the world.
One step-at-a-time. Lets first get on-the-lot with a paying job. Do it great. Meet and Network. Have lunch. Socialize and Network some more…and fascinating things happen.
Just as I stated in yesterday's Post "Disney presently has 353 positions (aka: jobs) available and numerous internships and tour guide positions. You gotta start somewhere.
http://studios.disneycareers.com/en/default/
http://studios.disneycareers.com/en/search-jobs/advanced-search/
http://studios.disneycareers.com/en/faq/application-process/
10 GREAT SCREENWRITING FELLOWSHIPS & CONTESTS
A screenwriting fellowship is ten times better than a screenwriting competition, which still can be beneficial, or a script mentor for fellowships come from a network (ABC, CBS, etc.) or studio (Universal, Sony, Warners, etc.) that is actually paying interns as writers, learn in the ropes of  becoming full-time paid staff.
After Fellowships Screenwriting competitions are good, however, of the 300-500 Screenwriting Competitions there are only 5-7 (Nicholl, Sundance, Page, etc.) that are as good or instantaneously beneficial as a Screenwriting Fellowship
The examples are….
(1) DISNEY / ABC WRITING PROGRAM: Created in 1990, based in LA, the program places participants on writing staffs for Disney & ABC tv series… https://www.abctalentdevelopment.com/
(2) CBS DIVERSITY WRITERS MENTORING PROGRAM: LA based but writers need not be American residents to apply…. https://www.cbscorporation.com/diversity_institute/writers-mentoring-program/ 
(3) NATIONAL HISPANIC MEDIA COALITION: Created in 2003. A 5-week workshop, for hispanics, whose graduates are taken to major television networks for placement… http://www.nhmc.org/writersprogram
(4) NBC / UNIVERSAL's WRITERS ON THE VERGE: A 12-week program, consisting of two weekly night classes whose graduates are likely placed on staff positions, as writers, for a NBC tv series…   http://www.nbcunitips.com/writers-on-the-verge/
(5) WARNER BROS WRITERS' WORKSHOP: Is for writers looking to start their career in the world of television for Warner Bros…  https://televisionworkshop.warnerbros.com/writers-workshop/
(6) SCRIPT TO SCREEN: Australian based (Adelaide) in association with the Australian Writers' Guild in hopes of developing independent feature film scrip writers…  http://www.mrc.org.au/make-it/scripttoscreen
(7) BAFTA ROCLIFFE NEW WRITING FORUM: England based, connects aspiring UK writers (tv comedy, tv drama, children's media & feature film) with established industry professionals for mentoring…   http://www.bafta.org/supporting-talent/rocliffe
(8) SUNDANCE SCREENWRITERS LAB: What can one say. It's Sundance. No money but get accepted and 9 out of 10 times you'll score a true power agent…   https://www.sundance.org/blogs/news/2019-sundance-directors-screenwriters-lab
(9) ACADEMY NICHOLL FELLOWSHIP: This is the most important program. Submit your script and receive one of five fellowships at $35,000 and an agent to launch your career…   https://www.oscars.org/nicholl/about
(10) PAGE INTERNATIONAL SCREENWRITING AWARDS: Established in 2003 by Hollywood producers & agents. There are ten cash prizes ($25,000) for the best script in each of ten genres….   https://pageawards.com/the-contest/
YOU CAN LEAD A HORSE….
Yes, the saying goes, "You can lead a horse to water but you can't make him drink" is so true. Above, I have given you movie job sites, valid scholarship and fellowship programs along with the top 3-4 screenwriting contests to commence your hunt… However, the next step is up to you…
Write, Google, Click, Apply… and turn it over to G-d.
Happy Filmmaking
Dov S-S Simens
LAUNCH YOUR CAREER… Why Wait?
Want to Produce, Write or Direct… even Act?
Want a program that gives just the facts… not the theory.
Then my 20-hour Film School in any format is perfect for you…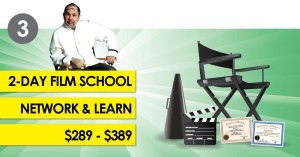 Real Facts. Real Knowledge. No-Bull.
Keep Up to date… Join our e-mail list.
http://webfilmschool.us10.list-manage.com/subscribe/post?u=313d0b336735c6d5fbf1a8e9d&id=2c55446523
 *** NO-BULL ***