OSCAR WEEK (Meet, Mingle, Deal & Hustle. Guess where I was & I'll be?)
by Dov S-S Simens on February 26, 2016
OSCAR WEEK Party. Pitch. Panel. Pitch. Partner. Pitch. Produce. Pitch. Perform. Pitch
Oscar week is when 30% of the Film, Television and now, On-Demand, deals are initiated for the entire year.
Join in. But always remember it's called "Show Business"…. Business. Business. Business.
So, even though the Academy (AMPAS, Academy of Motion Pictures Arts & Sciences) events have started, allow me to give you a day-by-day rundown of where to go, or what to do, or where to crash… during Oscar week, in order to meet, pitch, network and make writing and directing deals for the forthcoming year.
(PS. I'll highlight the ones I attended. And "I did not pitch. I did not network. I just hung, strap-hanged, bagged some free canapés (sp?) and learned as much as I could about Hollywood Networking Business… to be a better Film Instructor)
OSCAR TUESDAY EVENTS (February 23)
ICON MANN SESSIONS (11a-4p, panel) SUBJECT: "Star Equality: African-American)
18th ANNUAL COSTUME DESIGNERS GUILD AWARDS (5:30-8:00p, Cocktails, Dinner, Awards & Speeches)
TIFFANY & CO CELEBRATES THE 88th ACADEMY AWARDS (6:30p) (I was there looking for Free SWAG)
OSCAR CELEBRATES SHORTS (7:00p) (you can buy tickets for this, it's open to everyone, footnote for next year)
VANITY FAIR & FIAT YOUNG HOLLYWOOD (8:00pm) Perks & Freebies at the Chateau Marmont
OSCAR WEDNESDAY EVENTS (February 24)
VANITY FAIR SOCIAL CLUB (Noon – 6:00p) Panels and viewings all day of the Social Media Stars (I got 5 Million views)
DIANE von FURSTENBERG'S LUNCHEON (Noon – 2:00p) Ladies. Ladies, Ladies & Ladies. Reese Witherspoon, Meryl Streep…
ALFRE WOODARD'S PRE-OSCAR DINNER (6:00p-8:00p) At the London Hotel, Vivienne Westwood Penthouse
VANITY FAI & BARNEYS NEW YORK PRIVATE DINNER (7:00p-9:00p) Cast & Crew of "Spotlight" honored.
OSCAR CELEBRATES DOCUMENTARIES (7:30p to?) Samuel Goldwyn Theater (you could of copped some tix) ("I did")
THE IRISH FILM BOARD (6:00p @ Laurel Hardware) Don't be stupid. Ireland had 4 nominees ("Brooklyn", "Room", etc.)
ICM PARTNERS PARTY (9:00p until?) Agents. Agents. Agents. Celebrities. & Agents. Agents. Agents (give it a shot next year)
OSCAR THURSDAY EVENTS (February 25)
ESSENCE BLACK WOMEN IN HOLLYWOOD LUNCHEON (11;30am, Beverly Wilshire Hotel) "No Oprah. No Michelle"
MAC COSMETICS AND ZAC POSEN LUNCHEON (1:00p) Forget lunch I scored gifts for next year's Christmas Stockings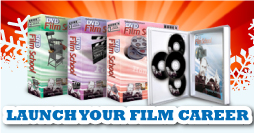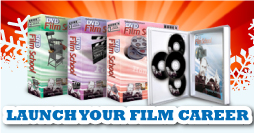 (Commercial Break: Give it a shot. My DVD Film School might just get you nominated for next year's Oscars… It's happened.     www.WebFilmSchool.com)
6th ANNUAL UCLA SKETCH COMEDY DESIGN PANEL (2:00p) Gotta do something for UCLA kids who spend $40K/year
3rd ANNUAL EVENING WITH CANADIEN STARS: (4:00p @ Four Seasons) As long as Canada looks like us & gives Rebates. Hollywood will give them a party slot (Easy to get into. Yep, was there. Met a lot of Telefilm Execs who don't own Final Draft 9.0)
UNITE4: HUMANITY (6:30p) Important party. Why? Always 5-7 Philanthropists (aka: wealthy dudes) in attendance with checkbooks
DINNER FOR HUMANITY (Shhh. Private) This is Patricia Arquette project
OSCAR WILDE PRE-ACADEMY AWARDS EVENT (7:00p) At JJ Abrams Bad Robot Studio (I used to own the building. Yep sold it)
VANITY FAIR & STUART WEITZMAN TOAST (7:30p @ A.O.C) Shoes. Shoes. Booze. Booze. Shoes. Shoes
OK! MAGAZINE'S PRE-OSCAR PARTY (7:30p @ Besos) Perez Hilton (So what) usually shows up
OSCAR CCELEBRATES ANIMATED FEATURES (7:30p @ Samuel Goldwyn Theater) Screenings & panels. Boozeless?
CADILLAC CELEBRATES THE ACADEMY AWARDS (8:00p @ Chateau Marmont) If only they could get a celeb to dump his Tesla.
OSCAR FRIDAY EVENTS (February 26)
53rd ANNUAL PUBLICISTS AWARD (11:00a) Spell my name right. Spell my name right. Where there are publicist there are Stars.
9th ANNUAL WOMEN-IN-FILM PRE-OSCAR PARTY (7:30p @ Hyde Kitchen) Cocktails. Ladies. Cocktails. Ladies… But no Cosby?
ICON MANN POWER 50 DINNER (6:30p) Male African-American Event. Michael Jordan attended last year.
VANITY FAIR & L'OREAL PARIS DJ NIGHT (9:00p) Boy isn't Vanity Fair everywhere, every night… What next?
UTA PARTY (9:00p) Agents. Agents. Agents & Agents. And Agents. Agents & Agents
WME PARTY (9:00p) More Agents. Agents. Agents & Agents. And Agents. Agents & Agents (This one is at a private home)
CAA PARTY (9;00p) More & More Agents. Agents. Agents & Agents. And Agents. Agents & Agents (is anyone here not an agent?)
OSCAR SATURDAY EVENTS (February 27)
OSCAR CELEBRATES FOREIGN LANGUAGE (10:00am @ Samuel Goldwyn Theater) Saturday Morning and sub-titles. Booze?
RECEPTION HONORING GERMAN NOMINEES (2:00p @ Pacific Palisades Residence) German Entrepreneur-Artists. Oxymoron?
FILM INDEPENDENT SPIRIT AWARDS (2:00pm, Tent on Santa Monica Beach) This is cool. Almost as  cool as England's BIFA.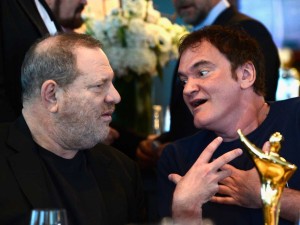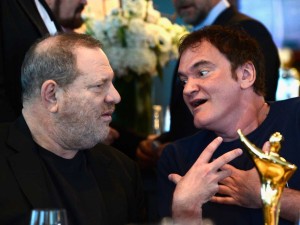 (Harvey & Quentin talk 2017 Oscar strategy. They're usually at the "Spirit Awards")
OSCAR CELEBRATES MAKEUP & HAIRSTYLING (3:00p @ Sunset Gower Theater) Help. I need my nails done.
ShortHD's ANNUAL SHORT AWARDS (8:00p @ UCLA Pauley) Another UCLA student award for making something you can't sell.
"The Danish Girl" OSCAR TOAST (8:00p @ Chateau Marmont) Another of those easy-to-crash boogaloos.
MOTION PICTURE TELEVISION FUND'S NIGHT BEFORE PARTY (20th Fox Lot) Pass the can. Drip in a $100.
THE WEINSTEINS ACADEMY AWARDS PARTY (Montage Hotel) Give it a shot. Harvey & his hanger-onners.
OSCAR SUNDAY EVENTS (February 28) … Yep, This Is The Day
THE ACADEMY VIEWING PARTY (4:00p) This is where ya meet Elton. Yep "the John"
20th OSCAR SALUTE (4-9p @ W Hotel) Viewing Party. Yep 'nother viewing arty for those D-lists with no Tickets (EZ. I might be there)
FOX ACADEMY AWARDS CELEBRATION (4p-2a @ Hollywood Athletic Club) In my younger days I would of hustled over.
17th ANNUAL InStyle Viewing Party @ Baltaire) More & More D-Listers. Sliders & Pinks & Jerrys Deli & Lobster-on-Sticks
WEINSTEIN'S VIEWING & AFTER PART (4p-2a @ Soho House) Don't arrive early.
20th ANNUAL NIGHT OF 100 STAR'S VIEWING PARTY (3:30p, Beverly Hilton) 100 Stars, Yeah-Sure. The big Dipper & who?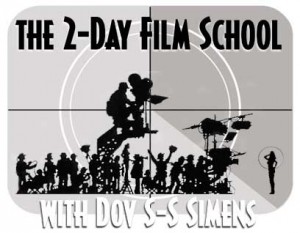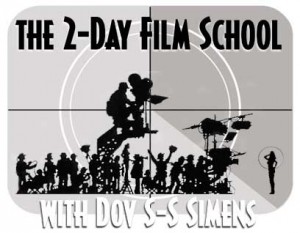 (Plan for 2017 Oscars. Attend my "2-Day Film School". Miracles do happen. Dates April 23-24, September 17-18 or December 10-11…. www.WebFilmSchool.com)
MERCEDES BENZ & THE AFRICAN AMERICAN FILM CRITICS VIEWING PARTY (4:30p @ Four Seasons) Anthony Anderson…Cool.
ROGER NEAL STYLE HOLLYWOOD VIEWING PARTY (2:30p @ Max Factor Bldg)…. A lot of 1960 A-List TV Stars & Starlets
CHARMAINE BLAKE RED CARPET AWARD VIEWING GALA & AFTER PARTY (3p) Just tired by writing the name.
PIPER HEIDSIC VIEWING PARTY (5p @ Roosevelt Hotel) Black-Tie viewing party in old Hollywood
THE ABBEY'S 15th ANNUAL VIEWING PARTY (4p @ Abbey) Hurry-Hurry… You can buy tickets at APLA.org/Oscars.
88th OSCAR'S GOVERNR'S BALL (Post-Awards) This is where all the dudes and dudesses go, 1,500 VIPs & Celebs
VANITY FAIR OSCAR PARTY (9390 Santa Monica Blvd, Beverly Hills) There's always a crasher or two… maybe you.
MADONNA'S BASH (@ Guy Oseary's Estate). Leonard De Cap is the likes that attend and hang with "The Material Chick".
PHEWWWWWW… party's over. Drive carefully. Go to sleep. Wake Up. Plan Wardrobe & Speech for next year's Oscar.
Happy Filmmaking,
Dov Simens
COMMENT & SHARE:
Do you intend to be at the Oscar's by 2018?
Yes or No.
www.WebFilmSchool.com.
Real Facts. Real Knowledge. No-Bull.
Keep Up to date… Join our e-mail list.
http://webfilmschool.us10.list-manage.com/subscribe/post?u=313d0b336735c6d5fbf1a8e9d&id=2c55446523
 *** NO-BULL ***