SCREENWRITING: YOUR 1st JOB WRITING & SAMPLE SCRIPT
by Dov S-S Simens on October 25, 2018
WRITING YOUR SAMPLE SCRIPT
Writing & Selling Screenplays is not difficult… once inside the industry.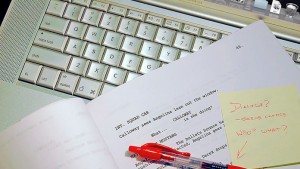 (TIP: Write a sample spec script of a present running series)
Securing a TV staff writing gig is not difficult… once inside the industry.
Pitching and Selling new ideas is not difficult… once inside the industry.
Now, how does one get… "inside the industry"?
A quick tip, assuming you understand the craft of writing (aka: storytelling), with the ability to cut-to-the-chase, create unique characters and grab the reader on page 1 is to write a s-a-m-p-l-e script.
A sample script is one you will likely never sell but demonstrates your talent and gets you a literary agent.
So let's use some common sense and get you an agent to read your script.
FIRST INFO:
A Major Studio feature film script is 110-140 pages.
An Independent feature film script is 90-110 pages.
A 1-Hour TV Drama script is 45-50 pages.
1 Half-Hour TV sitcom script is 22-25 pages.
NOW COMMON SENSE:
If you were a Literary Agent and received one of each of the above 4 screenplays/teleplays from a writer which one would you read first?
Answer: 22-25 pages!
Why: It's the least amount of work to tell if this person has talent… Duh!
So, besides writing the screenplay(s) and teleplay(s) that, for whatever reason, you love also write a 22-25 page sitcom.
Write a 22-25 page sitcom of a tv sitcom series that is presently airing.
This what 9 our of 10 writers call their "sample script, which never sold, but got them writing assignments.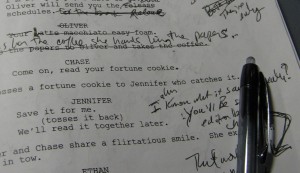 (TIP: Half-hour TV Sitcom scripts are 22-25 pages)
Now, make a list of 10-12 tv sitcoms that have been on the air for 2-5 years. The show/series is successful, a lot of the writers have moved on to their own series, and the show either (A) needs new writers or the agents (B) know the show, the characters, the settings, the rhythm, and will instantly know if you have talent.
Pick one.
Write your sample script making sure that (A) you use only the characters already established, (B) only the settings already established and tell a solid A-story that resolves itself with laughter along with two B-stories that are intertwined into the A-story and resolves itself with laughter, with 2-3 laugh out loud one-liners on each page.
Voilla! The Literary Agent who gets this, or his/her assistant, already know the characters, the scenes and sub-plots and will instantly, on page one, know if you have talent.
Voilla! You'll get an agent (no guarantees) who then sets you up for writing assignments, using your sample script as a demo, and also sets up pitch meetings for your original screenplays.
Poof! You are now inside the industry… and "Yes, it is never that easy".
1,500 WRITING GIGS: LAUNCH YOUR CAREER
In the interim, I'm a firm believe in (A) write, (B) give a call, (C) submit, (D) turn it over to God…and while waiting get your first writing (copy, tech, coverage, editor, etc.) gig that pays and you deliver.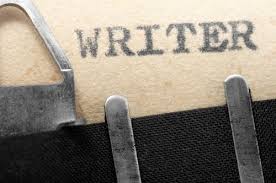 (Say you're a writer! Then get a Writing gig… See Below) 
The question then becomes… "How does one, an outsider, find their first writing job".
The answer is simple… Google-Google-Google. I just did and was pleasantly shocked at what came up so quickly.
I Googled "Movie Writing Jobs" and the below 5 sites (Craigslist to Entertainment Careers) were the first to pop up on Page 1 with over 1,500 Writing assignments.
(ONE) "ENTERTAINMENT CAREERS"
476 WRITING JOBS
http://www.entertainmentcareers.net/jobs/s/Writer/Los-Angeles-CA/
(TWO) "SIMPLY HIRED"
285 LA Writing Jobs
http://www.simplyhired.com/search?q=writer&l=los+angeles,+ca
(THREE) "CRAIGS LIST"
74 Los Angeles Writing Jobs
https://losangeles.craigslist.org/search/wri
(FOUR) "GLASS DOOR"
410 Staff Writing Jobs
https://www.glassdoor.com/Job/los-angeles-staff-writer-jobs-SRCH_IL.0,11_IC1146821_KO12,24.htm
(FIVE) "INDEED"
293 Film Writer Jobs
http://www.indeed.com/q-Film-Writer-jobs.html
Happy Screenwriting,
Dov Simens
LEARN SCREENWRITING & FILMMAKING… Why Wait?
Want to Produce, Write, Direct?  Want only facts… not theory. Then either of my film programs are perfect for you…
Plus, they are only $89-$289.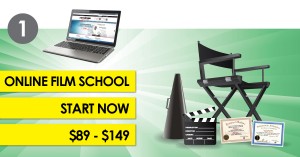 (3 Clicks. Launch your career… www.WebFilmSchool.com)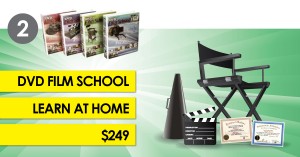 (View over and over…www.WebFilmSchool.com)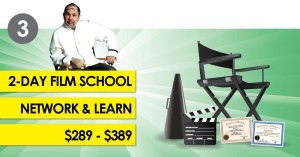 (Network, Learn, Enroll, Graduate)
Real Knowledge. No-Theory. No-Bull.
Keep Up to date… Join our e-mail list.
http://webfilmschool.us10.list-manage.com/subscribe/post?u=313d0b336735c6d5fbf1a8e9d&id=2c55446523
 *** NO-BULL ***