SILICON BEACH – THE NEW HOLLYWOOD… (Got a Digital Idea? Top 25 Power Brokers…)
by Dov S-S Simens on September 5, 2016
HOLLYWOOD & NEW MEDIA
Movies are at least 90-minutes running time. They actually call them "90-minute narratives".
And I've always stated that to break into Hollywood it is a horrible idea to start with a 3-20 minute short, as espoused by 2-4 Year $50K-$250K Film Programs, to demonstrate talent… for the bottom-line being that Hollywood is about business and no one buys shorts and all you prove to an industry (aka: Hollywood) by making a short is you know how to go broke…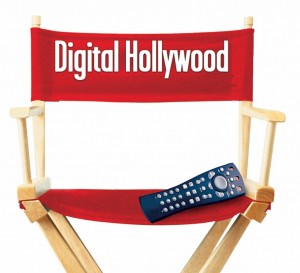 (Companies like MediaLink, Activision, Defy Media, Otter Vision are becoming the new Hollywood)
However, thanks to the internet, there is a new platform, bigger than gaming, that has figured out how to manufacture revenues (aka: Digital Video Ads, $5.2 Billion in 2014 & $16.7 Billion in 2020), via Video Views, Post Engagements, Click-Throughs, etc.) from the eyeballs it attracts for  5-10 second or 1-3 minute views, which are compatible with attention span of viewers (aka: eyeballs) flicking their laptops, iPads, tablets, smart phones, etc.
And where there are eyeballs there are ads.
And where there are ads there are programs.
And where there are programs there are dreamers (aka: Wannabes).
And where there are Wannabes there are talented people, with work ethics, who are called Writers, Directors & Producers…. but with entrepreneurial skills and out-of-the-box thinking styles combined with work ethics who achieve success.
Maybe you are the next New Hollywood billionaire?
Last month the Hollywood Reporter, an industry weekly trade on the Movie, TV & Cable industry, gave a superb breakdown (edited by Natalie Jarvey & Ben Svetkey) of the most powerful new media Power Brokers.
These Power Brokers listen to, or at least their underlings (aka: former tv/cable Development Execs), who tired of dealing with Uber Agents (WME, ICM, CAA, etc.) pitching pampered clients on a new feature film franchise discovered at Comic Con that has little-to-no story attached or a Non-Scripted TV Kardashian / Real Housewife / Doggy Pet / Cooking / Survivalist knockoff-concept and desire to deal with true 21st century creativity (Attn.: millenials we really do need you) and out-of-the-box talent.
Below is an abbreviated list of the Top 25 Silicon-Hollywood Power Brokers in that issue.
So get ready to Google, phone, Skype, e-mail and… pitch-pitch-pitch
SILICON HOLLYWOOD POWER BROKERS
The list follows.
Now, again, it is up to you to (A) get a great new concept (100,000-5,000,000 views), (B) put it on paper, (C) register it with the WGA (Writers Guild), (D) shoot a teaser, (E) get a Digital Agent (WME, ICM, CAA, UTA, etc.) or Manager to back you, (E) Google the below 25 names for contact info, (F) practice your Pitch and (G) Pitch, Pitch, Pitch, Pitch to each of them or their underlings until one responds….
Welcome to New Hollywood.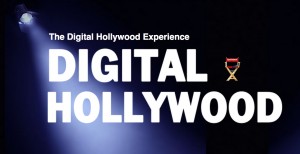 (Digital Hollywood is an annual convention for the new Hollywood… attend)
PS: Silicon Hollywood is located in the beach cities of Santa Monica, Marina Del Rey & Venice… so as you forgot your Bass Weejuns in the 60s and your Cole Haan Wingtips in the 70s, also dump your Bruno Magli loafers for 99 Cent Store Flip Flops and don't drive up in a black Beemer (7 series) but a certified white Tesla (Prius ain't good 'nuff no more), park near the door next to the electrical outlet and recharge.
25 DIGITAL POWER BROKERS
Below is over $2 Billion looking for startups, video ideas and new content.
(1) NICK BELL ("SnapChat"): App turned platform now valued at $18 Billion.
(2) JIMMY IOVINE ("Apple"): Record label mogul turned programmer.
(3) BOBBY KOTICK ("Activision Blizzard"): Billionaire creator of "Warcraft" has a new studio.
(4) SHANE SMITH ("Vice"): King of a $4 Billion Digital Media empire.
(5) SUSANNE DANIELS ("YouTube"): She's head of programming, 'nough said.
(6) ZE FRANK ("BuzzFeed"): 7 Billion monthly views now has a motion picture division.
(7) BRIAN ROBBINS ("AwesomenessTV"): Started as an actor, launched AwesomeTV 2012, sold it for $33 Million & expanding
(8) JESSE JACOBS ("Chernin Group"): Invested $500 Million Pandora, FullScreen & Tumblr and maybe you. He's a senior millennial at 40.
(9) TROY CARTER ("Spotify"): Has done over 80 startup investments. Has a Culver City management firm called "Atom Factory"
(10) SIBYL GOLDMAN ("Facebook"): Head of Entertainment, Facebook's face in Hollywood. 100 Million Hours of video watched daily.
(11) BRENT WEINSTEIN ("UTA"): Has 21 Agents in his Digital Division at tenpercentery UTA.
(12) MICHAEL KASSAN ("MediaLink"): He controls the ad money (aka: New Madison Avenue) with over 100 Digital Ad Clients and needs barter programs.
(13) SARAH HARDEN ("Otter Media"): She finds, invests & creates online video… By-the-by: She has $500 Million in funding.
(14) MIKE FARAH ("Funny or Die"): Almost sold for big bucks to Viacom. Geared for political humor-satire.
(15) ERIC BERGER ("Crackle"): He grabbed Seinfeld for a Cup of Coffee & a Car and is leading Sony into Digital Dollars.
(16) GEORGE STROMPOLOS ("Fullscreen Media"): Heads a web video service charging $4.99/month. Might partner with Mattel.
(17) COURTNEY HOLT ("Maker Studios"): Disney bought Maker Studios for $675 Million. Promotes internet stars & toys to kids.
(18) KEITH REICHMAN ("Defy Media"): $100 Million Revenue 2015. Creates straight-to-digital movies. 125 Million monthly views.
(19) JEFF BERMAN ("Whalerock Industries"): Think Kardashian, Kardashian & Kardashian. With app, app, app & app and Kimoji.
(20) ALLEN DEBEVOISE ("Sugar Daddy" aka: "Angel Investor"): Started Machinima. Dismissed with big bucks. Invested 70 Startups.
(21) TYLER OAKLEY ("YouTube star"): Massive YouTube Celebrity (588 Million YouTube views).
 (Yep, that's blue-hair Tyler… and yes "He's a digital powerbroker")
(22) CHRIS MILK ("Within"): First to do Virtual Reality and cash in. Needs a VR Masterpiece for his company to become king.
(23) LILLY SINGH ("YouTube star"): Internet Video's "Superwoman". Had over 3 Billion social impressions.
(24) MOJ MAHDARA ("Beautycon Media"): Became an event (aka: platform) like Comic Con that took over the beauty business.
(25) CAMERON DALLAS ("Vine star"): 2.3 Billion loops on Vine. What more you wants to know?
SILIWOOD: THE NEW HOLLYWOOD
The above list is as important today as Mike Ovitz, Lew Wasserman, Henry Fonda, David Sarnoff, Elizabeth Taylor, Oprah Winfrey, Martha Stewart & Howdy Doody were in the 50s-70s-90s.
Hollywood will always be like the old Hollywood (think 90-100 minutes) and need movies, scripts, budgets, talent and agents for the cinema experience (PS. Don't forget China)… but the new Hollywood (think 10-30 seconds or 1-3 minutes) is now driven by non-storytelling (90-100 pages, 40-60 scenes) executives who are totally focused on "eyeballs" and think of popcorn, Goobers, red licorice, over priced soda and dvds as a thing of the past.
Today it is "eyeballs"… and never forget "China".
Welcome to Hollywood
Dov Simens / Dean / Creator of the 16-hour "2-Day, DVD & Online Film School"
XXXXXX
$89-$389 FILM SCHOOL (Master Filmmaking in 16-Hours…Why Wait?)
Want to Produce, Write, Direct?  Want facts… not theory?
Then my 3 film programs are affordable & perfect for you…
$89-$389. Live, DVD & Streaming Formats.
(No-Theory. No-Bull… Just Honest Info)
Next "2-DAY FILM SCHOOL" is September 17-18 or December 10-11.
Keep Up to date…
Join our e-mail list.
http://webfilmschool.us10.list-manage.com/subscribe/post?u=313d0b336735c6d5fbf1a8e9d&id=2c55446523
 *** NO-BULL ***