REALITY TV: THE TOP 18 DEALMAKERS…. & HIP-HIP-HOORAY NO KARDASHIAN
by Dov S-S Simens on April 28, 2015
NON-SCRIPTED TV: Got an idea for a Reality Series. Below are the 18 most powerful Reality Dealmakers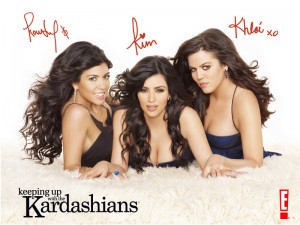 REALITY TV: First, a Fact & a Pearl of Wisdom…
(1) FACT: It's not called Reality TV it's called Non-Scripted TV…
(2) PEARL OF WISDOM: You have no track record of ability to deliver an entire season of 4-13 episodes (on-time & on-budget) so you ain't pitching directly to the funding network. Accept that… You will have to partner and lose control…for your first series… Thus, get a great idea, write it, register it with WGA, find a TV company with a network track record, pitch to them & let them bring it in… now sit back, take a created by credit and enjoy the learning process…
The Power Brokers (production company owners) with track records are…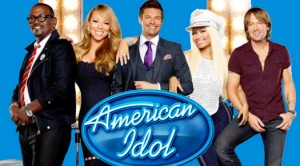 1. MARK BURNETT (CEO, United Artists Media Group):  From "Shark Tank" to "Voice to "Are You Smarter Than…" He's the King
2. CHARLIE CORWIN & CHRIS ABREGO (CO-CEO, Endemol Shine): They're "Big Brother", "Real Housewives" & "Master Chef"….
3. MIKE DARNELL (Prez, Unscripted, Warner Bros): "Voice" with Mr Burnett & now "500 New Questions"… Get reday for it… Also with Mr Burnett
4. GORDON RAMSEY (One Potatoe, Two Potato): Anything in the Kitchen or Restraunt  is his world
5. RYAN SEACREST (Chairman, Seacrest Prdns):  He's "American Idol" and oh yeah… you know their name… Karrrrrrdashian". Yep it's really Seacrest
6. THOM BERS (CEO, FreeMantle): Started "Deadliest Catch" and went to "Celebrity Name Game"  He's looking to do something with Power Agents
7. BRENT MONTGOMERY (Leftfield Pictures): He sold an 80% stake for $360 Million. Wants to do a Naked Game Show
8. ARTHUR SMITH (CEO, Smith & Co): After "American Ninja" he has over 20 hours of reality tv being aired last year… "He doesn't sleep"
9. CRAIG PILIGIAN (CEO, Pilgrom Studios):  Has 38 shows on-the-air and over 100 in Active-Development… "And I though I had an idea"
10. STEPHEN LAMBERT & ELI HOLZMAN ( All3Media): Is geared to young ideas for networks like Lifetime and USA… "Howz-about Pregnant Cross Dressers"
11. TOM FORMAN (Relativity TV): Does everything… from "American Bible Challenge" to "Topless Martial Arts Challenge"…
Hey, How About Women
12. ORLY ANDERSON (ITV Studios): The first woman on the list… More geared to Variety Series (Singing, Dancing, Joggling) for TV Networks… Step aside Ed Sullivan
13. JON MURRAY (Bunim/Murray Prdns): Almosted started it all with the "Real World" seies… He narrated a Paris Hilton & Nicole Richie cat fight…. Meow, Meow, Meow
14. HOLLY JACOBS (Sony TV): Woman #2 on the list… She's the "Skark Tank" maker… got a spinoff… "Whale Mudslide" or "Guppy Bankrupcy"
15. SALLYANN SALSANO (495 Productions): Woman #3 on-the-list: She focus on Talk Show formats with twists but still handles all the "Jersey Shore" kids
16. JENNY DALY (T Group): Woman #4 on-the-list: Has sold over 40 projects.. She's rebooting the "Osbornes"
17. PAMELA HEALEY (GM, Shed Media): She's shingled at Warner Bros: has sold 9 series to Lifetime, and is launching "Hello Goodbye"…. Okay Lets do "Sad to Mad"
18. CHRIS COELLEN (Kinetic Content): Just hit big with "Married At First Sight"… So they're ready for "Pregnant but Virgin"… Think, Write, register, Pitch
Back to Get Real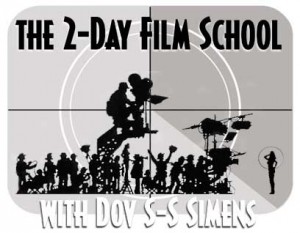 Please, please realize that although your idea, and your title, might both be great. No one, absolutely no one owns an idea and no one owns a Title… Thus, be careful at Pitch-athons, which are sometimes called "Licenses To Steal".
Thus, take your idea (which you do not own), sit down and write it in 2-3 pages of double spaced typing, with a title page (which you now own), and register it with the Writers Guild of America for $20 in California or $25 in New York… This does is establishes a date when you created this… It is now, no longer an idea, it is a thing, it is 2-3 pages of typing that details what you are presenting. the more in depth you can go the better…
Now, get a great idea, think of a visual title, write the Treatment (2-3, or 3-5, or 5-7 pages…) and register it…. Finally, you are ready to pitch and when you go to a Pitchathon or a Production Company's office and pitch. Make sure you get the person, to-whom-you-are-pitching, business card and at home, the night of the pitch, write a letter to him/her acknowledging what you Pitched and when you pitched it to him/her with a pleasant ending of… "Looking Forward to making this project with your company"… Mail the letter and keep a dated photocopy for your files…
Now you have proof of creation and proof of presentation.
Happy Filmmaking,
Dov S-S Simens / Dean / Hollywood Film Institute
For more detail my Streaming Film School and DVD Film School are available at www.WebFilmSchool.com.
Keep Up to date… Join our e-mail list.
http://webfilmschool.us10.list-manage.com/subscribe/post?u=313d0b336735c6d5fbf1a8e9d&id=2c55446523
 ***** NO-BULL