YO NY. WANT AN AGENT? (12 NY Literary Agents)
by Dov S-S Simens on July 31, 2015
Have a Script? Have an Idea? Need an Agent?
Yes Hollywood is the home of the big-big agencies.
And yes they do have offices in Manhattan and some in London and some in Nashville.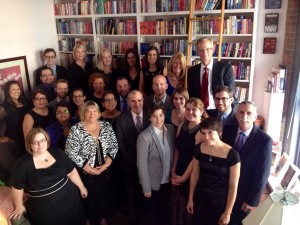 And yes you've heard that a large Hollywood or NY Agency will not take your call or submissions… then why not try the smaller 3-10 person agencies. It's a fair chance that when you call the owner might even pick up the phone (receptionists are rotating shifts) and say "Hello".
12 NY LITERARY AGENTS, that might pick up the phone, are:
(1)  N S BIENSTOCK, 250 West 57th St, #333, NY, NY 10019
(2) PALMER LITERARY AGENCY, 235 West 56th St, #24K, NY, NY 10019
(3) PHOENIX ARTISTS, 330 West 38th St, #607, NY, NY 10018
(4) HUNT MANAGEMENT, 1339 York Ave, #1115, NY, NY 10021
(5) KENIN-GOLDBERG ASSOC, 155 East 55th St, #5D, NY, NY 10022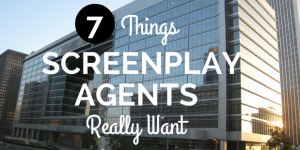 (6) LITERARIUM, 332 Bleecker St, #E-16, NY, NY 10014
(7) MILESTONE LITERARY AGENCY, 247 West 26th St, #3A, NY, NY 10001
(8) SANDERS LITERARY AGENCY, 241 Ave of Americas, #11H, 10014
(9) LORD LITERISTIC, 65 Bleecker St, NY, NY 10012
(10) OSCARD AGENCY, 110 West 40th St, #704, NY, NY 10018
(11) ROBBINS OFFICE, 405 Park Ave, 9/F, NY, NY 10022
(12) SCHULMAN LITERARY AGENCY, 454 44th St, NY, NY, 10036
YOU CAN LEAD A HORSE TO WATER BUT……
Yo New Yawkers, I've done all I can do.
Now it is up to you to (A) write the script, (B) make it great, (C) type it properly, (D) have 2 grabbers on Page-1, (E) have 1 grabber on Page-2, bring it to the agent, drop it off, and turn it over to G-d.
And if you have a gift of dialogue (aka: a Good Ear) when typing…
Hello, I'm Dov Simens.
I've taught filmmaking for 25 years and look forward to giving you the information to make your ideas real and launch your career.
My 3 Film School programs (Live, DVD or On-Demand) are all affordable and available at www.WebFilmSchool.com
Happy Filmmaking,
Keep Up to date… Join our e-mail list.
http://webfilmschool.us10.list-manage.com/subscribe/post?u=313d0b336735c6d5fbf1a8e9d&id=2c55446523
 *** NO-BULL