9 PRODUCERS WITH TRACK RECORDS: They Can Buy Scripts
by Dov S-S Simens on May 13, 2015
ONLY SEND SCRIPTS TO BUYERS… NOT TO ANYONE "WHO KNOWS A BUYER" (No Middlemen)
Remember, this is a professional Bullsh*t industry (No-Problem, I-Got-Contacts, Check-is-in-Mail, I'm goin'-to-Cannes, I Know Quentin, etc.) loaded with professionals and you are not even qualified to be an amateur bullsh*tter.
So lets first WRITE-THE-SCRIPT.
Then second MAKE-IT-GREAT
Then third CYA
Then fourth CYA (again… WGA & LOC)
Then fifth stay away from Bullsh*tters.
Turn It Over to God.
Take-It-Directly-To-Buyers.
Get on with your next Script/Project.
Congratulations: You are now a Producer with Numerous-Projects-In-Various-Stages-of-Development.
HELLO WRITERS:
You have the script and you're sure it's great… not a single word needs re-typing… It's written.
The first page is great. The first 10-pages are great. The entire script is great.
It's registered with the WGA. It's copyrighted with Library of Congress.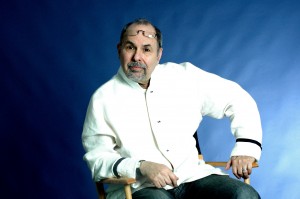 Then you're ready to go.
Then send it to the Buyers… Buyers being Production Companies that actually have money and write checques to hire writers, option properties and make movies.
CAVEAT: Never ever give your script, especially if not registered and copyrighted, to anyone who says either (1) I've been in Hollywood for 30 years or (2) I have contacts with or (3) I know someone, who knows someone…
Go directly to the buyers.
Buyers are production companies who have produced and delivered either a movie to distributors (on-budget & on-schedule) or a tv series to a network (on-budget & on-schedule)
Here are 9 that have their name start with a number.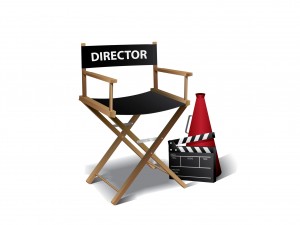 100% TERRYCLOTH
ATTN: Terrence Michael (Producer)
            310-393-8585 (Contact@TerenceMichael.com)
1801 Ave of the Stars, # 1150, Century City, CA 90067
1019 ENTERTAINMENT
ATTN: Terry Botwick & Raplh Winter (Partners)
                        323-645-6840 (Info@1019ent.com)
            1680 N Vine St, #600, Hollywood, Ca 90028
10 BY 10 ENTERTAINMENT
ATTN: Brad Austin & Ken Mok (Principles)
                        310-575-1235
           1960 Sawtelle Blvd, Suite 200, Los Angeles, CA 90025
1821 PICTURES
ATTN: Billy Piche, Paris Laise & Terry Douglas
                        310-860-1121 (www.1821Pictures.com)
            205 S Beverly Blvd, #206, Berverly Hills, CA 90212
19 ENTERTAINMENT
ATTN: Peter Hurwitz (President)
                        310-777-1940 (inquiries@19Entertainment.com)
            8560 W Sunset Blvd, 9/F, West Hollywood, CA 90069
21 LAPS/EDELSTEIN
ATTN: Marty Adelstein
                        310-270-4570
            10201 W Pico Blvd, Bldg 41, Suite 500B, Los Angeles, CA 90064
21 LAPS ENTERTAINMENT
ATTN: Billy Rosenberg (VP, Development)
                        310-369-7170
            c/o 20th Century Fox, 10201 W Pico Blvd, Bldg 41, Suite 400, LA, CA 90064
25/7 PRODUCTIONS
ATTN: David Broome (President)
                        818-432-2800 (Info@257Productions.com)
            4119 Burbank Blvd, Burbank, CA 91505
26 FILMS
ATTN: Elena Brooks (Development VP)
                        310-205-9922 (aast@26Films.com)
            8748 Holloway Dr, LA, CA, 90069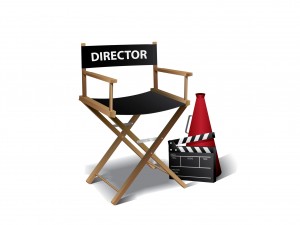 Keep Up to date… Join our e-mail list
***** NO-BULL *****