APA: AGENCY #5 (20 Agents Names & E-Mails)
by Dov S-S Simens on July 15, 2015
 APA ("Agency for Performing Arts") is the 5th largest Talent/Literary/Concert agency in the world with only 3 offices but over 2,700 staff/agents.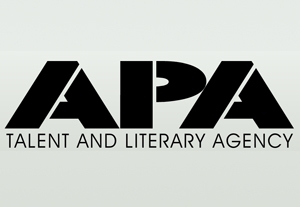 Agency for the Performing Arts (also known as APA) is the fifth largest diversified talent agency in Los Angeles[1] with headquarters in Beverly Hills, New York and Nashville.
APA represents artists and performers across all media platforms, including feature film, television, music, theatre, publishing and digital. It also represents luxury and lifestyle brands, including The Kardashians, Marriott, Lamborghini and Bombardier.
The agency also packages movies and television series such as 24, Grimm, Hell On Wheels, Sanctuary, Carnivale, Home Improvement, and Roseanne 
HISTORY:
APA was founded in New York in 1962 by former MCA executives David Baumgarten, Roger Vorce and Harvey Litwin.
There earlier days had a strong foundation of Music Talent with singers like Harry Belafonte, Johnny Cash & Tina Turner, from which they expanded into their now strong Motion Picture, TV, Literary, Talent, Comedy & Branding divisions with a strong focus on Country & Western.
Early clients included Rowan & Martin, Victor Borge, Johnny Cash, Tina Turner, Rosemary Clooney, Liberace, The Doors and Harry Belafonte
APA ADDRESSES:
(ONE)
Beverly Hills
405 South Beverly Drive Beverly Hills, CA 90212
T
.
310.888.4200
, 

310.888.4200
F. 310.888.4242
(TWO)
New York City
135 West 50th St. 17th floor New York, NY 10020
T
.
212.205.4320
,

212.205.4320
F. 212.245.5062
(THREE)
Nashville
3010 Poston Avenue Nashville, TN 37203
T
.
615.297.0100,
615.297.0100
F. 615.297.5434
THEIR CLIENTS:
Al, Kim & Arnold are just a few of APA's clients….
THEIR AGENTS: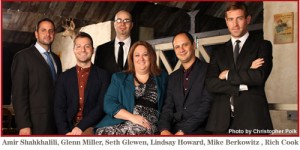 Above is a photo of APA's more recent TenPercenters to include Amir Shahkhalili, Glenn Miller, Seth Glewen, Lindsay Howard, Mike Berkowitz and Rich Cook.
Plus, this time instead of putting the generic phone number for the agency down and having you attempt to get to an agent by getting past the receptionist with an unsolicited phone call, I've opted to actually place some of their e-mail addresses (see below)
Roger Vorce, CEO rvorce@apa-agency.com*
THE 4 LARGER HOLLYWOOD AGENCIES ARE:
1: CAA: "Creative Artists Agency"…. https://www.webfilmschool.com/caa-agency-1-contacts-names-numbers/
2: WME: "William Morris Endeavor"… https://www.webfilmschool.com/wme-agency-2-25-contacts-names-numbers/
3. ICM: "International Creative Management"… https://www.webfilmschool.com/icm-agency-3-25-agents-names-numbers/
4. UTA: "United Talent Agency"… https://www.webfilmschool.com/uta-agency-4-30-agents-names-numbers/
…You now have the 5 biggest Hollywood agencies with over 7,000 employees/staff along with many names, addresses. phone numbers and now even some e-mails….
The rest is up to you…