HOLLYWOOD MOVIE MONEY (Produce a $100 Million Movie. 3 Financing Methods)
by Dov S-S Simens on January 23, 2018
HOW HOLLYWOOD WORKS: WANT $100,000,000?
Want to Produce a Movie… Need $100 Million?
Then grasp a simple Hollywood concept.
Which is? "It's called Show Business"…
It is not called "Show Art".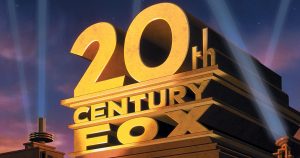 ("Fox Studios has a payroll of 2,000 employees and investors who demand dividends… Filmmaking is a buisiness.")
And, if you want $100 million to make a movie, with a message to send, then Hollywood will laugh at you and, behind closed doors, always say…
"Want to send a message? Call Western Union… We're in the business of renting seats and selling popcorn".
Now, back to… You have a great idea.
It's not a low-budget film. It's a studio feature film. You need $100 Million.
And, with respect to producing a studio feature film, over the 25 years I've taught film making & screenwriting, I've observed 3 methods (aka: secrets) for a first-timer, someone like you, to get funding for a $100,000,000 movie… and, each time, it was always for that first-timers second movie.
Permit me.
(SECRET #1)
MOVIE FINANCING (Billionaire Parents or Be a Unicorn)
Today there are numerous production company's, with massive money to develop and package quality movies for pre-selling, that are owned by billionaires or the son/daughter of a billionaire.
Common sense states, if you or your parents are worth $1-5 Billion (USA has 563 billionaires) with only a 4% ROI (Return on Investment) you will have  $40-$200 Million annually of disposable income.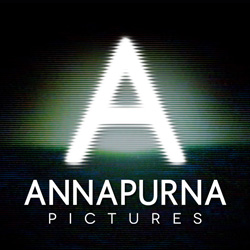 ("Annapurna Pictures, maker of excellent feature films, is owned by Megan Ellison, daughter of Oracle's founder, Larry Ellison, who has a net worth of $28-45 Billion…. and yes she makes quality movies.")
How much money does one need to live?
What would you do with $40-200 Million to spend each year?
How many Bentleys, Ferraris, Yachts, Islands, Homes, Diamonds, Picassos can one buy?
And, if a billionaire has a 30-40 year old son/daughter, who obviously attended Harvard or Stanford, it would be fun to give them $5-10 Million/year to purchase scripts, attach actors (Pay-To-Play commitments), slap on $10-$12, $12-15, $15-20 or $20-30 Million budgets, while having a slick Beverly Hills or SoHo office, and pre-selling 15-20 of the 35 revenue streams (On-Demand, Cable, DVD, Logos, etc.) or Territories (China, England, Germany, Australia, etc.) at discounts to finance the movie that premieres at a major festival (Toronto, Sundance, Cannes, Berlin or Venice) to rent-a-distributor and keep the remaining 15-20 revenue streams for profits.
Money makes money!
So Film Financing Secret #1 is either be a Billionaire or have Billionaire parents and instead of collecting Porches allow Hollywood to become your hobby and play with movies that-make-money.
WANT $100,000,000?
Then, if a billionaire, $3-4 million to develop a movie package to pre-sell.
You make the movie, it goes global, you profit and grosses $100-200 Million.
Then, watch the major studios pursue you and your-now-franchise, for a Part II deal, with your second movie, with a budget of $100 Million.
"Yes, for you, this is not realistic".
(SECRET #2)
MOVIE FINANCING (Hold A Great Script Hostage)
Another method to produce a $100 Million movie, for your second project, is to write/own the great script that secures multiple offers where you say "No" and hold it hostage.
Easy-to-say. Tough-to-do.
Write a script with no low budget writing formulas.
Have multiple roles, sets, locations, crowd scenes, car chases along with unique characters and great dialogue within a structured story where the first page has 2 grabbers that makes it a "page turner".
Now, with a great page 1 make sure pages 1-10 are great.
Now, if the first 10 pages are great; the reader will read the entire script and if he/she can't put it down, and every page is great, you'll receive a phone call to purchase it within 12 hours.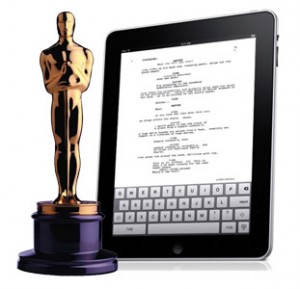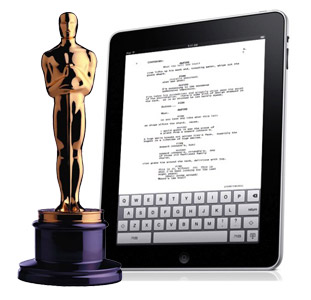 ("A great screenplay is one that has multiple purchase offers.")
What you will be offered will be equivalent to what the production company, a WGA signator, would of spent if they developed it with a Treatment, a First Draft and a Final Draft… would be $50,000-$100,000.
So, common sense states that you will be offered $50,000-$100,000″.
OK, let's assume you, or your agent, send your script to eight production companies, with studio developments deals, and four of them each offer you $50,000-$100,000.
Now you have the "Hot Script".
What is negotiable when four company's want your script?
Answer…"Everything".
But first you must say "No" to the $50,000-$100,000 offer.
Now "hold it hostage" and say "Yes… only if you receive a Producer credit and the right to be the sole Producer, if made, for Part II."
WANT $100,000,000?
Own the great script and have it receive numerous offers.
Now, you have power with a solid chance that besides a writer's fee, you will also receive a Producer credit… and become a producer (likely 7-10 Producers, Executive Producers, Co-Producers & Associate Producers attached) of a studio feature film, that if it goes to Part II, with a $100 Million budget, for your second movie, you will be it's sole producer.
"Yes, for you, also not realistic"… but "it does happen 3-5 times per year" so the odds are better than hoping that someone in your family becomes a billionaire.
(SECRET #3)
MOVIE FINANCING (First Make a Film…Then Make a Deal)
This is the most common path to securing $100 Million to produce a feature film.
But you must adhere to the Hollywood adage of "First make a Film… then make a Deal".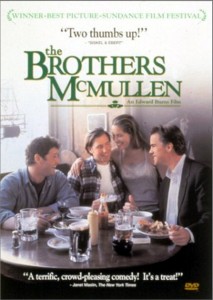 (""Brothers McMullen" was a $10-30K movie, shot on weekends, that launched Edward Burns's big-budget career.")
Huh? You say.
Here's what this means.
Hollywood is a marketing machine and you, when starting your career… are not marketable.
However, if you make a film, that gets distributed and goes global will have Execs & Agents come to you, requesting your ideas, because you are now marketable, and a studio, funding your script, can promote "From the Producer of… From the Writer of… From the Director of…"
So, "How do you get $100,000,000?"
Simple… First make a $10,000,000 feature.
But, "How do you get $10,000,000?"
Simple… first make a $1,000,000 feature.
But, "How do you get $1,000,000?"
Simple… First make a $100,000 feature.
But, "How do you get $100,000?"
Simple… First make a $10,000 feature.
But, "How do you get $10,000?"
Simple…. Get a bloody job (forgive my language) and save money.
WANT $100,000,000?
Then start-at-the-bottom with a one-location micro-budget movie that profits.
Then go up in budget to a low-budget four-location film for movie #2.
Do this 2 more times, with increasing budgets each time, over 4-5 years and you will have everyone offering you, for your 4th or 5th movie… $100,000,000.
"This, for you, is realistic"…
Happy Filmmaking,
Dov Simens
XXXXXX
Want Facts not Theory? 
Want to Produce, Write or Direct?
Then my Film Programs (Live, DVD or On-Demand) are affordable and perfect for you.
Fellow graduates from Q Tarantino (Writer-Director) to Will Smith (Producer-Actor) are testimonies to what learning the nuts-and-bolts achieves.
"HOLLYWOOD (2-Day) FILM SCHOOLS" in 2018 are…
… APRIL 21-22, AUGUST 18-19 or December 8-9.
Keep Up to date…
Join our e-mail list.
http://webfilmschool.us10.list-manage.com/subscribe/post?u=313d0b336735c6d5fbf1a8e9d&id=2c55446523
 *** NO-BULL ***