MOVIE MONEY: PART 11: BOX OFFICE GROSS IS NOT PROFIT ($100 Million Gross or $14 Million Loser)
by Dov S-S Simens on August 10, 2016
GROSS IS NOT PROFIT
Come Monday when tv/cable channels and morning newspapers report news and state THE TOP GROSSING FILM or THE BOX OFFICE WINNER THIS WEEK IS (with all that is going on in the world I always chuckle as to why "Box Office Gross" is considered Monday morning news)….
….and report how many Millions of Dollars this film ("PIZZAMAN: 6" or "ZOMBIE SLIME MASSACRE: THE MUSICAL" or "KAMA SUTRA: VIRTUAL REALITY") made at the box office…they are not talking about your movie's profits and what you or a distributor should report to the IRS as profits…
So what are they talking (aka: reporting) about?
The key is to always remember that "Gross is not the word Profit."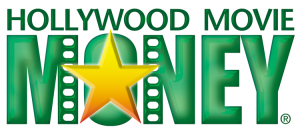 (Side Note: Hollywood is run and controlled by accountants and theater owners.)
So what are these numbers (aka: dollars), the alleged box office grosses, that are being reported?
Simple…What they are reporting when they state "How much Money a movie made" or the "Box Office Winner" is a dollar amount, which will be adjusted (that word "adjusted" is a killer in accounting statements) based on ticket sales and it actually is the dollar amount that a physical theater, or 100s if not 1000s of theaters/multiplexes, collected that weekend… BOX – OFFICE – GROSS.
Remember "Gross is not Profit".
So it is theater owners, real estate owners, shopping center owners that get that Box Office Gross…They're the ones that get the big dollars:  Not distributors, Not Producers and definitely not Actors, Writers or Directors.
Hmmm. This is getting interesting.
The business is controlled by theaters owners and theater owners are in the business of rent seats (ticket sales) and selling candy ($8 Jumbo Popcorn)
Hmmm. Gettin' a little more interesting.
$100 MILLION BOX OFFICE GROSS
Get it. BOX OFFICE (aka: Theaters) and GROSS (not profits).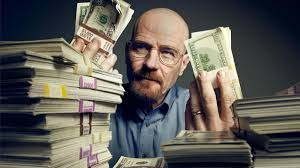 (Gross is not Profit. And Profit is Producer's Profits. And Producer's Profits is not Net Producers Profits. Hollywood is loaded with accountants that are very smart.)
Get it Box Office Gross is not movie profits but the dollar amount that a shopping center, real estate mogul collected… not a Distributor and definitely not a Producer.
Why they (distributors, aka: Hollywood) does that is that the movie industry is much more a Film Marketing industry than it is a Film Making industry and the dollar amount associates with Box Office Gross is always a large number and it helps them to market for week 2, week 3, for foreign sales, for cable deals, for tv licenses, for On-Demand revenues.
Truthfully, what would you rather see, rent or own….
(A) A Movie that just did $100 Million Box Office Gross.
or…
(B) A Movie that after 1-week of release is only losing $14 Million.
Obviously you would rather see a $100 Million winner than a $14 Million loser.
Welcome to Hollywood.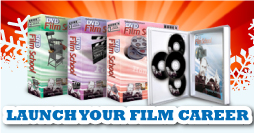 ("My "DVD FILM SCHOOL" was rated one the Top 10 Film Resources") 
Always remember that Gross is not profit.
More-To-Remember.
Plus, according to accounting statements, there is (A) Box Office Gross and (B) Adjusted Box Office Gross and (C) Distributors Gross and (D) Adjusted Distributors Gross and (E) Producers Gross (don't get excited that you see the word Producer and think that that money is yours… News @ 11) and (F) Adjusted Producer Gross… and we are still talking about gross… and Gross is not Profit.
Happy Filmmaking and hope to see you at my September 17-18 or December 10-11 "2-DAY FILM SCHOOL" in Hollywood. and if you can't wait get the "DVD FILM SCHOOL".
Best
Dov Simens
XXXXXX
$89-$389 FILM SCHOOL (Master Filmmaking in 16-Hours…Why Wait?)
Want to Produce, Write, Direct?  Want facts… not theory?
Then my 3 film programs are affordable & perfect for you…
$89-$389. Live, DVD & Streaming Formats.
(No-Theory. No-Bull… Just Honest Info)
Keep Up to date…
Join our e-mail list.
http://webfilmschool.us10.list-manage.com/subscribe/post?u=313d0b336735c6d5fbf1a8e9d&id=2c55446523
 *** NO-BULL ***