by Dov S-S Simens on July 8, 2018
YOUR SCREENPLAY: It is Either GREAT or It SUCKS
Your script is the key to opening the doors… And, let's cut-to-the-chase.
For a first-timer you only have one shot, don't waste it and your script better be GREAT… Nothing short of great will do.
Always remember, "Hollywood can get away with mediocrity but first-timers, someone like you, good is not good enough and only GREAT will do".

(Your script is either Great or it Sucks…
3 Comments
Want to make a successful independent film?
Join my email list and get my free weekly advice on screenwriting, financing, shooting, producing, and much more!
100% privacy! I will never spam you.
by Dov S-S Simens on May 13, 2018
CANNES: MARKET OR FESTIVAL
First, a Festival is where you attend, with your finished film, to screen for buyers (aka: Acquisition Executives) for them to see that your film sells out (it is marketable), has a clearly defined demographics (who bought tickets) and that when the Rear Credits roll the audience doesn't just politely applaud but stands, yells & screams "Bravo, Bravo, Bravo" (word of mouth).
If this occurs and you have achieved getting 12-15 Acquisition Executives into the screening who see that this "Bravo,
No Comments
by Dov S-S Simens on April 20, 2018
FILM FESTIVAL CIRCUIT (What is the Festival Route?)
You are an independent filmmaker. You have made your Feature Film and, as an independent, you've made it with your own money, friends money or relatives money and now desire to get everyone, the investors, money back with a profit.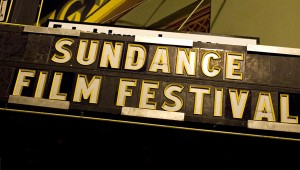 ("Sundance had 13,000 film submitted last year and accepted 104.")
Now, what do you do?
No Comments
by Dov S-S Simens on April 1, 2018
UNSOLICITED MANUSCRIPTS & 25 HOLLYWOOD LITERARY AGENCIES
Have a script? Need an agent? Allow me to help and if you're a graduate of my "2-Day Film School" you will ignore the commonly opined phrase "We do not accept unsolicited manuscripts" and know exactly what to do.
First the agents.
Below, other than the powerful Big 6 Agencies (WME, ICM, CAA, APA, UTA & Paradigm), is a list of 25 Medium Sized and Boutique Agencies who are (A) licensed,
2 Comments
by Dov S-S Simens on March 22, 2018
THE HOLLYWOOD AGENTS: THE BIG 6
Yes you need an agent…an agent that gets phone calls returned, that believes in you, loves your ideas and specializes in the craft that you or your projects are in, such as… Talent, Literary, Packaging, Movie, TV, Non-Scripted, Music, Culinary, Sport, Speaker, Comics, Lectures, Commercials, VOs, Editing, Cinematography, Visual Effects, etc.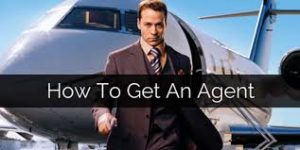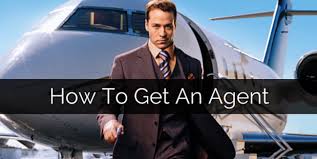 (The "Big 6" agencies, totaling over 1,500 agents, are WME, ICM, CAA,
2 Comments
by Dov S-S Simens on March 11, 2018
10 Hollywood Literary Management Companies
(Below is a superb article written and copyrighted (August 8, 2015) by "Industrial Scripts" whose website (https://screenplayscripts.com/) is a wonderful script writer's resource.)
Figuring out how to get a bona fide literary management company to represent you is complicated, especially if you're new(ish) to the entertainment industry. Unlike most things, Googling "literary managers" won't instantly answer your questions. It's a confusing marketplace, due,
1 Comment
by Dov S-S Simens on March 11, 2018
THE DIRECTING SECRET
"Want to direct?" It's really not that tough…. Just take it one-step-at-a-time similar to building a house.
With a house you have the blueprint. With a film you have the script.
Now, after you have the blueprint then first get your Foundation. Then get your walls. Then get a roof. Then plumb & wire. Then put in the windows and doors. Building houses ain't rocket science…
2 Comments
by Dov S-S Simens on January 23, 2018
HOW HOLLYWOOD WORKS: WANT $100,000,000?
Want to Produce a Movie… Need $100 Million?
Then grasp a simple Hollywood concept.
Which is? "It's called Show Business"…
It is not called "Show Art".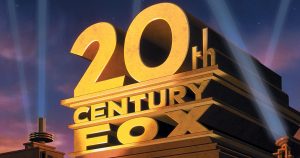 ("Fox Studios has a payroll of 2,000 employees and investors who demand dividends… Filmmaking is a buisiness.")
And, if you want $100 million to make a movie,
4 Comments
by Dov S-S Simens on January 19, 2018
THE BEST "FREE" SCREENWRITING PROGRAMS
If all you desire is a properly typed first draft then the below screenwriting programs, at no cost, are superb.
(1st) WRITER DUET: An excellent free software formatting program that allows real-time for collaborative writing.
(2nd) CELTX: Most commonly used screenwriting program. Has a paid and free version.
https://www.celtx.com/index.html

("If you use a Free Screenwriting App make sure it (A) re-paginates and (B) helps with dialogue nuances.")
5 Comments
by Dov S-S Simens on January 5, 2018
2018: PRODUCE OR DIRECT A FEATURE FILM
Want to launch your career by Producing or Directing a profitable Feature Film in 2018?
I'm sure the answer is "Yes".
Then here is how to start with either a No-Budget, a Micro-Budget, an Ultra Low-Budget, a Low-Budget, a Medium-Budget or a Mega-Budget Feature Film with covering the financing spectrum from as low as $10,000 to as high as $100,000,000 movies… along with the odds-of-success for each.
6 Comments