by Dov S-S Simens on December 15, 2018
INDEPENDENT (LOW-BUDGET) FILM MAKING: The Budget, Script, Shoot, Crew & 1 Hot Tip
(1) BUDGET: $200,000-$300,000 or $300,000-$500,000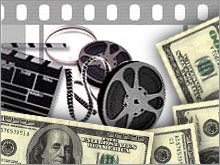 ("For $200,000-300,000 you can produce a $1,000,000 movie and sign with only 1 guild.")
Want to make a "Million Dollar Feature"?
However (Shh! Secret coming), you do not need $1,000,000 to make a "Million Dollar Feature"… all you need is $200,000-$300,000 (Shh!
1 Comment
Want to make a successful independent film?
Join my email list and get my free weekly advice on screenwriting, financing, shooting, producing, and much more!
100% privacy! I will never spam you.
by Dov S-S Simens on November 23, 2018
MOVIE MONEY: RUNAWAY PRODUCTIONS
In 1997 Canada, specifically Toronto (doubles for USA cities), opted to attract Hollywood $10-20M shoots by offering 25% rebates/refunds to all productions that were to-be-shot in USA cities like New York, or Boston, or Philadelphia, or Baltimore but opted to shoot in Toronto, which looks like them, take the 25% rebate, which is $2.5-$5.0M, bring 2 American actors, shoot 98% of the scenes in Toronto, hire Canadians, rent Canadian equipment, eat Canadian food,
2 Comments
by Dov S-S Simens on November 19, 2018
MOVIE DIRECTING: THE BASICS
You want to be a director…I know you do.
Your film ideas are great but the closed-shop, called Hollywood, won't allow you to do it… so you go "screw it", drop your movie's budget, cutout the Miscellaneous, Contingency, Permits, Insurance, Legal and any other line items that don't go on-the-screen and re-write your script for the do-it-yourself independent world.
You've done the first-step. You have the great script.
No Comments
by Dov S-S Simens on November 8, 2018
WANT TO DIRECT?
Don't make it difficult…
Get a script, then a Shooter with a Digital (4K) Camera and cast your actors as you secure a Location and have the Shooter bring 5 of his/her crew friends.
Now, use a Wide-Angle Lens, hit the On-Button… Say "Talk" (OK: say "Action")… Wait 90-minutes. Say "Shaddup" (OK: say "Cut").
Voilla. You directed a movie…
Of course there is more…
1 Comment
by Dov S-S Simens on November 8, 2018
THE $3,000 FEATURE FILM:
Producing and directing a feature film today is so affordable I always ask myself "Why aren't more doing it?"
Why?
50, 40, 30 even 20 years ago the only format available to make a film was to buy, shoot and expose film stock, 35mm or 16mm, from Kodak, Fuji or Agva and rent a Panavision or Arriflex film camera package and the minimum cost for film stock and lab alone was $50-100K for a low-budget film.
10 Comments
by Dov S-S Simens on October 25, 2018
WRITING YOUR SAMPLE SCRIPT
Writing & Selling Screenplays is not difficult… once inside the industry.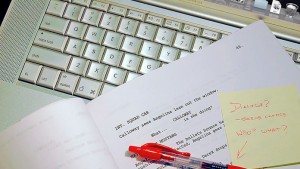 (TIP: Write a sample spec script of a present running series)
Securing a TV staff writing gig is not difficult… once inside the industry.
Pitching and Selling new ideas is not difficult… once inside the industry.
Now, how does one get… "inside the industry"?
1 Comment
by Dov S-S Simens on August 5, 2018
WANT AN AGENT? GET A MANAGER OR…
Attn Writers & Actors with Ideas/Treatments:
Yes, you want an agent, a Literary Agent, however, as you know, it is difficult to get one especially when they hide behind the mantra of "We don't accept unsolicited manuscripts".
 It is as hard to even get past their secretary (Oops, no one in Hollywood is a secretary…it's something like "Associate VP of Development") who proclaims "Who is your referral"
No Comments
by Dov S-S Simens on July 31, 2018
MILLENNIAL POWER AGENTS
Want an agent? Got an Idea. Got a Script. Need Financing?
Want Money from the new Power 5 Tech companies called "FAANG" (Facebook, Apple, Amazon, Netflix, Google) who are replacing the 6 Major Studios for financing.
Of course you do.
Then the below list of Power Agents (Millennials who know FAANG), twelve in all who are so young they have no idea how a rotary dial telephone works but can tap the Multi-Multi-Billions of production dollars by the above digital network/platforms,
5 Comments
by Dov S-S Simens on July 26, 2018
WANT TO PRODUCE OR DIRECT? (Be Realistic)
Want to Produce or Direct a profitable Feature Film?
I'm sure the answer is "Yes".
Then here are the odds-of-success with either a No-Budget, Micro-Budget, Ultra Low-Budget, Low-Budget, Medium-Budget or Mega-Budget Feature Film.
However, to succeed, you must be "realistic" and select a "realistic budget" that you can "realistically-finance" with a script that is "realistic-to-make" for money that you "realistically"
1 Comment
by Dov S-S Simens on July 25, 2018
THE "BIG 6" HOLLYWOOD AGENCIES:
Yes you need an agent…an agent that gets phone calls returned, that believes in you, loves your ideas and specializes in the craft that you or your projects are in, such as… Talent, Literary, Packaging, Movie, TV, Non-Scripted, Music, Culinary, Sport, Speaker, Comics, Lectures, Commercials, VOs, Editing, Cinematography, Visual Effects, etc.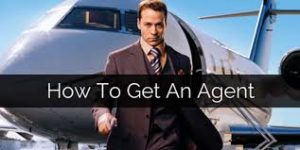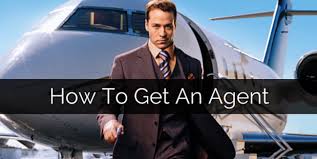 (The "Big 6" agencies, totaling over 1,500 agents, are WME, ICM, CAA, APA,
No Comments