by Dov S-S Simens on May 31, 2019
WANT TO BE SPIELBERG? GET THE BASICS. START WITH CORMAN!
Want to Direct? Then learn the Directing basics.
Making a Movie is like building a building. After the Blueprint (aka: script) build the floor & walls… how you design the floor & walls is what's called "style" or "art" and I can't teach "art" or "style" but pour the foundation, get the floor and then put up the walls.
Now, let's talk film making and directing.
5 Comments
Want to make a successful independent film?
Join my email list and get my free weekly advice on screenwriting, financing, shooting, producing, and much more!
100% privacy! I will never spam you.
by Dov S-S Simens on May 25, 2019
THE $136,413 SCRIPT SALE
Hollywood (aka: Production company that is a signator to the WGA), according to the writer's union minimum rules, gets paid approx. $100,000 ($72,662 to $136,413), for a Treatment and two Drafts (1st & Final),to write a script, based off an original idea they have.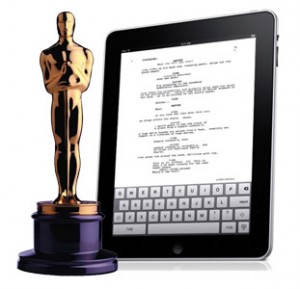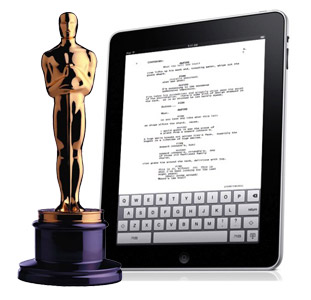 "You're first script sale you'll be offered WGA minimum plus 10% for your agent"
QUESTION: So what do you think they'll offer you when you come to them with the finished script that,
6 Comments
by Dov S-S Simens on May 13, 2019
2 REASONS A PRODUCER/DIRECTOR/WRITER FAILS AS A FILMMAKER
First is falling in love with a Poor-Fair Script and the Second lies in not preparing a Production Board (aka: Shooting Schedule) to be organized for your shoot.
Huh? What do I mean (as if it ain't obvious).
First is Screenwriting. If "It Ain't On the Page, It Ain't On the Stage". If you have written a screenplay without a proper "Beat Sheet"
2 Comments
by Dov S-S Simens on May 7, 2019
MOVIE BUDGET OR MOVIE SCHEDULE (Which Comes First)
You finished your Screenplay. It is great. Next on the list is get a Budget. However, to prepare a budget you need to know the schedule, how long is the shoot…. but to prepare a schedule you need to know the budget… and according to Vonnegut "So it goes". and according to Heller it's "Catch-22"
Chicken or egg? Do you budget first to schedule or do you schedule first to budget?
2 Comments
by Dov S-S Simens on April 26, 2019
SCREENPLAYS: THERE ARE ONLY TWO TYPES:
Your script is the key to opening the doors for yourself to become a part of the Movie Industry as either a writer, producer or director.
And, as a first-time screenwriter only GREAT will do… Always remember, "Hollywood can get away with mediocrity but first-timers, like yourself, can not (Yes, life is not fair) and for you "good is not good enough and only GREAT will do"".
3 Comments
by Dov S-S Simens on April 22, 2019
Anyone can write, produce or direct a feature film, especially with micro-budgets of under $100K, if they approach their first project knowing these time tested and proven film tips.
14 MICRO-BUDGET FILM MAKING TRICKS
Below are 14 Filmmaking Secrets or Tricks, not taught at USC, UCLA or NYU, to maximize production value for your first feature film especially when you have little-to-no money and a smartphone.
Secret #14 is the most revealing on how Hollywood works but don't skip the first 13 film making tricks.
5 Comments
by Dov S-S Simens on April 1, 2019
7-STEPS to FILM SUCCESS
(1) Read this Blog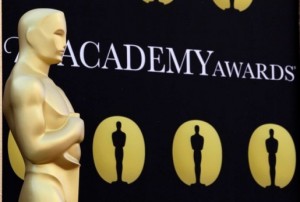 (Follow these 7 Steps and practice your acceptance speech)
(Follow these 7 Steps and practice your acceptance speech)
(2) Pick one of the Top 10 Movie Budgets (see below) that is either #1, #2, #3, #4, #5 or #6… Go Budgets #7 to #12 and you are not realistic
(3) Get the KISS Script…
4 Comments
by Dov S-S Simens on March 29, 2019
HOLLYWOOD FR*CKIN' LIES.
Let's talk budgets. Movie Budgets and how they so clearly demonstrate that "Hollywood Lies".
PS: Hollywood doesn't lie… It markets… It markets by telling budgets… Now welcome to Hollywood.
The Million Dollar Feature Film? The $2-3 Million Feature? The $20 Million Budget? The $50 Million Studio Feature? The $200 Million Mega-Budget Franchise? Budget amounts are all over the place and first-timers need to know "what does it really cost"
12 Comments
by Dov S-S Simens on March 25, 2019
HOT ACTORS: "How to Find a Bankable Actor"
You got the script. You're sure its great and you've been told "You need a name". And, you actually have the name of an actor in mind. Now how do you get to him or her? And how do you him or her to talk to you? And, according to Shakespeare "Now, There's the rub".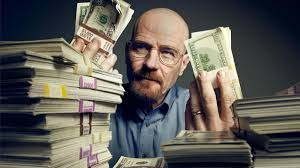 (Ever hear of Pay-to-Play? [Click to Continue…]
3 Comments
by Dov S-S Simens on March 4, 2019
GOT A MOVIE IDEA! BE CAREFUL.
Movie ideas are a dime-a-dozen and I am sure that you are sure that yours is worth a million bucks…
And "Yes great movie ideas are rare."
But beware, even if you have a great idea, an unbelievable variation of one of Shakespeare's "20 Master Plots" or an amazing twist on Joseph Campbell's "The Heros Journey" (superb storytelling books you can obtain at the www.WritersStore.com or www.SamuelFrench.com websites…
No Comments