by Dov S-S Simens on November 26, 2017
SECRET TO HOLLYWOOD AGENTS
The secret to getting a Hollywood Agent is… there is no secret and, no matter how many books you read (google "Samuel French" for books at https://www.samuelfrench.com/bookshops), and they are all good, they'll tell you about head shots, acting classes, the union, your support team, your monologue, who's casting, how to get sides, cattle calls & auditioning if an actor and…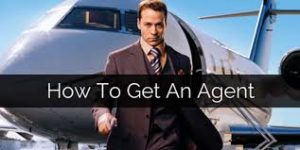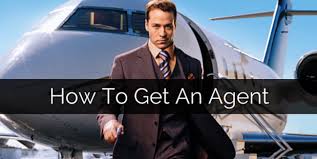 ("Jeremy Piven,
1 Comment
Want to make a successful independent film?
Join my email list and get my free weekly advice on screenwriting, financing, shooting, producing, and much more!
100% privacy! I will never spam you.
by Dov S-S Simens on November 17, 2017
SCREENWRITING FELLOWSHIPS, TV MENTORING PROGRAMS & SCRIPT CONTESTS…Which is Better?
Script Fellowships or TV Mentoring Programs, if truly a paying fellowship (see below), are better than 94% of the Screenwriting Contests.
However, of the 100-150 Screenwriting Contests about 6%, less than 10, are superb that if you win 1st, 2nd or 3rd place, it is almost guaranteed that you will (A) get your script read by the industry, (B) receive purchase agreements (option offers) and (C) be solicited by numerous literary agents for representation and on-going pitch meetings.
No Comments
by Dov S-S Simens on November 3, 2017
HOLLYWOOD GLASS CEILING: 1st PBS IS DOABLE
Yes, with respect to women, Hollywood is a Glass Ceiling and the way to break through is to approach it not as an Art Form, not as a Cultural Entity, not as a Social Entitlement but for what it is… a business … after all, it's called "Show Business".
However, PBS (Public Broadcasting System), which is not Hollywood but a government funded program, supported via under writings,
4 Comments
by Dov S-S Simens on October 29, 2017
PRODUCE A FEATURE FILM: The Odds?
Anyone, yes anyone, can produce, write or direct a feature film if they lose their naivety (It's called "Show Business"… It is not called "Show Art") and become realistic.
And, by realistic is meant, accepting that you, as a first-timer, are not a marketable name and neither your mom or dad are marketable names nor are they billionaires with disposable cash.
Further, you have little-to-no experience and probably don't know how to rent a camera/lens/dolly package,
1 Comment
by Dov S-S Simens on October 26, 2017
TOP 12 MILLENIAL POWER AGENTS
Want an agent? Got an Idea. Got a Script. Need Financing?
Want Money from Apple, Facebook, Netflix, Hulu, Amazon or Microsoft to shoot?
Of course you do.
Then the below list of New Power Agents, twelve in all, compiled by Hollywood's leading trade newspaper, Variety, who are so young they have no idea how a rotary dial telephone works but can tap the Multi-Multi-Billions of production dollars by the above digital networks and platforms,
1 Comment
by Dov S-S Simens on October 18, 2017
MANAGERS, AGENTS or ATTORNEYS?
Attn Writers & Actors with Ideas/Treatments:
Yes, you want an agent, a Literary Agent, however, as you know, it is very difficult to get one especially when he/she hides behind the mantra of "We don't accept unsolicited manuscripts" or to even get past their secretary (Oops, no one in Hollywood is a secretary…it's something like "Associate VP of Development") proclaiming "Who is your referral"
1 Comment
by Dov S-S Simens on October 9, 2017
WANT TO DIRECT? Then Get a Master & 2-Pops
Directing is actually quite simple once you learn the "Master & 2-Pops" concept.
So read on and in 3-minutes, maybe 5, you'll grasp the formula, taught by Roger Corman to first-timers, now Directors, like Martin Scorsese, Ron Howard, James Cameron. Francis Ford Coppola, Jonathan Demme & John Sayles…
So continue for 3-5 minutes and once you've read TRUTHs 5 & 6 (see below) you will clearly know the directing formula.
No Comments
by Dov S-S Simens on September 17, 2017
THE HOLLYWOOD AGENTS: THE BIG 6
Yes you need an agent…an agent that gets phone calls returned, that believes in you, loves your ideas and specializes in the craft that you or your projects are in, such as… Talent, Literary, Packaging, Movie, TV, Non-Scripted, Music, Culinary, Sport, Speaker, Comics, Lectures, Commercials, VOs, Editing, Cinematography, Visual Effects, etc.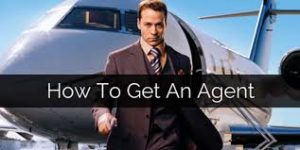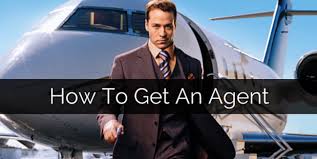 (The "Big 6" agencies, totaling over 1,500 agents, are WME, ICM, CAA,
7 Comments
by Dov S-S Simens on September 16, 2017
3,000 FILM FESTIVALS.
30-40 years ago I bet you couldn't name 10 Film Festivals in the entire world.
Go ahead… try.
Yeah, Cannes existed, Sundance just started, I'm sure there was something at Lincoln Center in New York, something in Los Angeles, likely London, Chicago (?), Hong Kong (?), Toronto (?), Sydney (?) …
Running out of cities with festivals…aren't you?
Admit it…In the '70s & '80s it's hard to name just ten festivals in the world that programmed independent films.
No Comments
by Dov S-S Simens on September 12, 2017
THE $10,000 MOVIE CREW: 4-5 Crew Keys
Yes, he/she is knowledgeable, energetic and loaded with a great education that is based on Hollywood Mega-Budget (Studio Features) &
2 Comments