by Dov S-S Simens on March 25, 2019
HOT ACTORS: "How to Find a Bankable Actor"
You got the script. You're sure its great and you've been told "You need a name". And, you actually have the name of an actor in mind. Now how do you get to him or her? And how do you him or her to talk to you? And, according to Shakespeare "Now, There's the rub".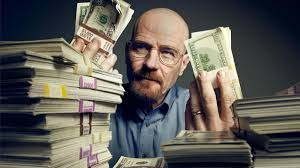 (Ever hear of Pay-to-Play? [Click to Continue…]
4 Comments
Want to make a successful independent film?
Join my email list and get my free weekly advice on screenwriting, financing, shooting, producing, and much more!
100% privacy! I will never spam you.
by Dov S-S Simens on March 4, 2019
GOT A MOVIE IDEA! BE CAREFUL.
Movie ideas are a dime-a-dozen and I am sure that you are sure that yours is worth a million bucks…
And "Yes great movie ideas are rare."
But beware, even if you have a great idea, an unbelievable variation of one of Shakespeare's "20 Master Plots" or an amazing twist on Joseph Campbell's "The Heros Journey" (superb storytelling books you can obtain at the www.WritersStore.com or www.SamuelFrench.com websites…
No Comments
by Dov S-S Simens on February 28, 2019
HOLLYWOOD GLASS CEILING: 1st PBS IS DOABLE
Yes, with respect to women, Hollywood is a Glass Ceiling and the way to break through is to approach it not as an Art Form, not as a Cultural Entity, not as a Social Entitlement but for what it is… a business … after all, it's called "Show Business".
However, PBS (Public Broadcasting System), which is not Hollywood but a government funded program, supported via under writings,
2 Comments
by Dov S-S Simens on February 19, 2019
HOLLYWOOD
MOVIE AGENTS
Yes you need an agent.
Further you need a Hollywood agent powerful enough to get calls answered and, of course, knows how to sell scripts, create packages, attach names, take meetings with deal-makers and help with pre-sell financing.
And the secret to securing a powerful Hollywood agent is to retain a powerful Hollywood attorney and literally buy your way into the system.
However, to succeed,
3 Comments
by Dov S-S Simens on February 16, 2019
WANT TO DIRECT…WANT TO DIRECT GREAT? Then Hire A DP.
Confused about shot selection? Where to put the camera? What lens to use? How to dolly? How to frame shots? When to get a Master, a Medium, or a Closeup? When to use a Dutch Angle? When to do the cool Zoom-In Dolly-Out shot? How to make sure your setups cut together?
How? How? How?
Well, stop being confused. Why? Cause that's not your job…
3 Comments
by Dov S-S Simens on February 6, 2019
HOLLYWOOD FR*CKIN' LIES.
Let's talk budgets. Movie Budgets to be specific… and how they so clearly demonstrate that "Hollywood Lies".
The Million Dollar Feature Film? The $2-3M, $5-7M, $7-10M, $10-12M, $12-15M Feature? The $15-20 Million Budget? The $50-70 Million Studio Feature? The $200 Million Mega-Budget Franchise.
The budget. Why is everyone so obsessed with the budget.
Everybody wants to know "What's the budget of your movie" and on the other side of the coin everyone wants to say "My budget is….
No Comments
by Dov S-S Simens on January 27, 2019
FEATURE FILM SUCCESS ODDS:
Filmmaking success is not based on revenues and profits. It is, with respect to a first-timer, based 100% "Did you actually get financing", "Did you actually get it made" and "Did you get an Opening Title Credit".
Again, stop thinking how much money can you make with your 1st feature film; for you, for success with your 1st feature film, it comes down to (A) did you get the financing,
No Comments
by Dov S-S Simens on January 13, 2019
Five Characteristics of a Good Scene, and Eight Signs of a Bad One
There are probably many more features that could be listed to describe scenes that "work" or "don't work," but here are some essentials as written by "Sreenwriters University" at the site (www.WritersStore.com) which is the best resource for Screenwriters as well as Writers, Poets, Journalists and Lyricists.
("Always remember, "Nothing is Written… It's Re-Written.")
FIRST: 5 GOOD SCENE TRAITS
The scene connects to the main character's problem/goal for that story.
No Comments
by Dov S-S Simens on January 1, 2019
NO-BUDGET FILM MAKING: The Budget, Script, Shoot, Crew & 1 Hot Tip.
Got $10,000 to $30,000? Can you get $10,000 to $30,000? Then don't make a short… make a movie.
Last month's and last week's posts were about producing a Low-Budget (3-Week Shoot) feature film for $200-300K and a Micro-Budget (2-Week Shoot) feature film for $50-$100K…
Now, being realistic and assuming you will only have $10-30K to make your first feature film and understanding Do's &
4 Comments
by Dov S-S Simens on December 20, 2018
MICRO-BUDGET FILM MAKING (Budget, Money, Script, Shoot, Crew & 1 Hot Tip)
(1) THE BUDGET: $50,000 to $100,000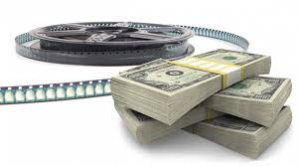 ("With $50-100K and proper prep, you can produce and direct a quality 2-week shoot.")
The previous post I outlined No-Budget Filmmaking (1-Week Shoot) when all you have is $5,000-$20,000.
Now, assuming you have $50,000 to $100,000, the topic is no longer "No-Budget Filmmaking"
1 Comment