by Dov S-S Simens on September 30, 2016
HOLLYWOOD'S GOLDEN RULE
Want control? Want creative control?
Want 100% creative control of your baby and ensure that what you wrote is what is produced and directed the way you visualize then there is only one-way… and that is to go the independent route not the studio route.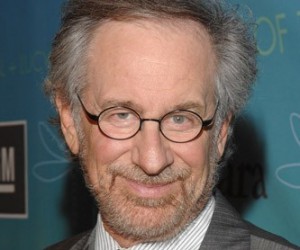 (Even Spielberg lacked 100% control on his first studio financed movie)
So as not to be seduced by the studio system always remember the "Golden Rule"
1 Comment
Want to make a successful independent film?
Join my email list and get my free weekly advice on screenwriting, financing, shooting, producing, and much more!
100% privacy! I will never spam you.
by Dov S-S Simens on September 16, 2016
800-2,000 VISUAL EFFECTS & MOVIE BUDGETS
VFX (Visual Effects) or SFX (Special Effects). How do you do them? What do they cost? Why are they so expensive?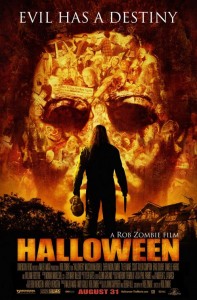 (Even Low-Budget horror genre movies have 500-700 VFX)
These are common questions asked by first-timers with micro-budget money who desire to show Hollywood that he/she can compete with the studios, with his/her first feature film, with nothing but talent.
No Comments
by Dov S-S Simens on September 8, 2016
14 NO-BUDGET FILMMAKING TRICKS
Anyone can write, produce or direct a feature film, especially with budgets of $5,000 to $1,000,000, once they get realistic and approach their first project maturely.
Below are 14 Filmmaking Secrets or Tricks, not taught at USC, UCLA or NYU, to maximize production value for your first feature film.
(ONE) SCREENPLAY: KISS (Keep-It-Simple-Stupid), 90-pages, 1-location, character driven, dialogue story.
(TWO) SHOOT: 1-Weekend, 2-Day Shoot, 90-minutes,
1 Comment
by Dov S-S Simens on September 5, 2016
HOLLYWOOD & NEW MEDIA
Movies are at least 90-minutes running time. They actually call them "90-minute narratives".
And I've always stated that to break into Hollywood it is a horrible idea to start with a 3-20 minute short, as espoused by 2-4 Year $50K-$250K Film Programs, to demonstrate talent… for the bottom-line being that Hollywood is about business and no one buys shorts and all you prove to an industry (aka: Hollywood) by making a short is you know how to go broke…
1 Comment
by Dov S-S Simens on August 29, 2016
VIRTUAL REALITY FILMMAKING
Yes, VR (Virtual Reality) Filmmaking is here. It is not a gimmick. It is here forever.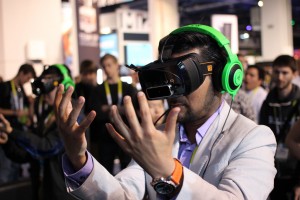 (VR is fascinating but remember "must wear headsets"… Thus, loose the social aspects of the cinema experience)
VR is perfect for the gaming industry. It is also perfect for the tourist/travel/nature industry…. "Do you want to go to Egypt and experience the pyramids" or "Do you want to climb Everest"
No Comments
by Dov S-S Simens on August 24, 2016
HOLLYWOOD LIES
Oh-OK. Yes Hollywood lies. They lie big time but they don't call it lying….They call it marketing.
Why do they call it marketing? Because they want to go to heaven and you can't get into heaven if you lie…so let's market.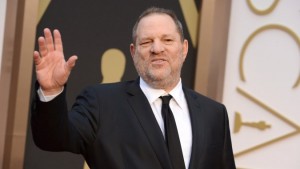 (The Weinsteins, here's Harvey, are definitely two of the best marketing executives in Hollywood…ever)
Marketing 101: Just like the Clintons call their bank account a Foundation (great marketing) and like Trump really wants to be president…
1 Comment
by Dov S-S Simens on August 23, 2016
7-STEPS to FILM SUCCESS
(1) Read this Blog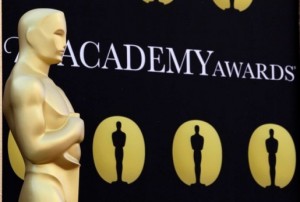 (Follow these 7 Steps and practice your acceptance speech)
(2) Pick a Budget (see below) that is hopefully #1 to #6… Go #7 to #12 in budget selection and you are not realistic
(3) Get the Script… Keep-It-Simple-Stupid (90-pages, 1-Location, No Stunts, No VFX, No EXT-NIGHT)
(4) Hustle some money (see below, #1 to #6)
(5) Make the Film and make it with Talent (Talent can't be taught)
(6) Be a Good Person (Who have you helped today?)
(7) Trust God…
4 Comments
by Dov S-S Simens on August 21, 2016
CINEMATOGRAPHERS ARE DIRECTORS
For a first-time filmmaker (aka: aspiring director), with a script and a little bit of cash (Micro- or No-Budget), unquestionably the most important person you hire will always be the Cinematographer.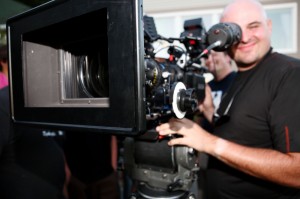 (Cinematographers are now called Director-of-Photography)
But please hire a Cinematographer who is a DP. Not someone who merely bought 2 cameras and has a business card stating "DP".
DP? Yes,
3 Comments
by Dov S-S Simens on August 14, 2016
HOT ACTORS:  "How to Find a Bankable Actor"
You got the script. You're sure its great and you've been told "You need a name". And, you actually have the name of an actor in mind. Now how to you get to him or her and have them talk to you? And, according to Shakespeare, Hollywood's first hyphenates (Writer-Producer-Director), "There's the rub".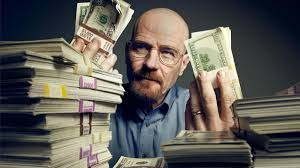 (Ever hear of Pay-to-Play? A-List Movie Names are busy.
5 Comments
by Dov S-S Simens on August 10, 2016
GROSS IS NOT PROFIT
Come Monday when tv/cable channels and morning newspapers report news and state THE TOP GROSSING FILM or THE BOX OFFICE WINNER THIS WEEK IS (with all that is going on in the world I always chuckle as to why "Box Office Gross" is considered Monday morning news)….
….and report how many Millions of Dollars this film ("PIZZAMAN: 6" or "ZOMBIE SLIME MASSACRE: THE MUSICAL" or "KAMA SUTRA: VIRTUAL REALITY") made at the box office…they are not talking about your movie's profits and what you or a distributor should report to the IRS as profits…
3 Comments