by Dov S-S Simens on April 4, 2016
SCREENWRITER'S GAMEPLAN
Write a Studio Feature Script (110-140 pages)… Write an Independent Feature Screenplay (90-100 pages)… Write a TV Drama (45-55 pages)… Write a TV Sitcom (25-30 pages)…
Where does a screenwriter start?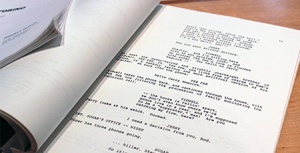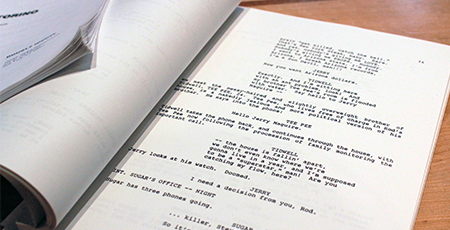 Remember; If productive, it takes 2-3 years or 5,000 hours to master a skill. So let's start writing.
Thus, Write. Write. Write. And, when bored or disillusioned Write some more.
4 Comments
Want to make a successful independent film?
Join my email list and get my free weekly advice on screenwriting, financing, shooting, producing, and much more!
100% privacy! I will never spam you.
by Dov S-S Simens on April 3, 2016
CAN YOU READ MY SCRIPT?
"Dov, can you read my script?" "Dov, I've gotten great feedback…now what?"
Sometimes, I even get, "Dov my script has gotten some really good mixed reviews"… "Huh? Good mixed reviews? That's an oxymoron. What do I do?"
Permit me to Cut-to-the-chase.
ONLY 2 TYPES OF SCRIPTS.
ONE: It's either "it's Great & Wonderful" (a page turner) and anyone that reads it "WANTS TO BUY IT" or there's the other type.
1 Comment
by Dov S-S Simens on March 31, 2016
8 NO-BUDGET FILM SECRETS
Filmmaking today has 4 worlds where a filmmaker can Produce & Distribute feature films with the hopes of securing Finances & Profits…. they are…
ONE: The Studio System (Studio Deals)
TWO: Global Co-Productions (Cannes Pre-Sales)
THREE: China (Joint Ventures)
FOUR: Micro-Budget (Backyard Independents)
This post will focus solely on the world of "Micro-Budget" which is 99.5 out of 100 times where a filmmaker,
7 Comments
by Dov S-S Simens on March 30, 2016
DIRECT YOUR FIRST FEATURE FILM
Your first feature, unless your mom or dad is a billionaire, 99 out of 100 times, will be either a 1-week, a 2-week or a 3-Week Shoot…. A 3-Week Shoot. Let's focus on that.
That's 18 Shooting days…Working Monday-Saturday, 12-15 hours/day, with a 90-Page Screenplay, within limited location moves, and no Exterior-Night setups pencils-out to be a Shooting Schedule of 5 Pages/day. Got It! 5 Pages/Day.
3 Comments
by Dov S-S Simens on March 24, 2016
THE 3 HOLLYWOOD (Common Sense) FORMULAS:
Life, like Hollywood, has very simple rules for happiness to live by (i.e. Be nice; Act with love; Trust God; Work hard. etc.) and if you want to Produce, Write or Direct feature films and be happy…The key is "and be happy"… then be patient, use common sense, apply these very simple 3 Filmmaker Formulas (aka: rules)…. and "Happiness is almost *guaranteed."
(PS: nothing is ever guaranteed…but it is likely)
 ("Happiness",
3 Comments
by Dov S-S Simens on March 10, 2016
SCREENPLAY CONTESTS WORK… MAYBE?
Screenplay Contests come in 4 categories that are (1) They Suck & You're an Idiot for Entering, (2) They're Ego but it Helped You to Do a Re-Write, (3) They're Good & You Could get Hired & Optioned or (4) They're Great and You Have an Agent & Offers.
Be careful about Category 1 & 2. Submit to only 3 & 4. Now, permit me to explain the difference between excellent screenplay contests (3&4) and bogus script contests (1&2)
First,
17 Comments
by Dov S-S Simens on March 7, 2016
MAKE A GOOD SCRIPT A GREAT SCRIPT
Nothing is written…it's re-written.
And the key to making your script great, assuming a "good ear", a phrase for great dialogue, is how to not fall in love with what you've typed and can Delete, Delete & Delete, Tweak, Tweak & Tweak and make the second draft GREAT.
IMPORTANT POINT: Always remember "Good is not good enough".
19 Comments
by Dov S-S Simens on March 1, 2016
PAGE-1: GRAB THE READER
They say about Hollywood, "Those whores only read 10 pages".
Hey, "Easy. Easy. I was one of those whores". 
Permit me to explain why: Everyone believes that a "Reader" (aka: Those Whores) can tell if your script stinks within 10 pages… is a bloody-bloody-lie…
Why?
Answer: I used to be a "Reader" and did "Coverage" (2-page Book/Script Evaluations) during my first 3 years in Hollywood,
27 Comments
by Dov S-S Simens on February 26, 2016
OSCAR WEEK Party. Pitch. Panel. Pitch. Partner. Pitch. Produce. Pitch. Perform. Pitch
Oscar week is when 30% of the Film, Television and now, On-Demand, deals are initiated for the entire year.
Join in. But always remember it's called "Show Business"…. Business. Business. Business.
So, even though the Academy (AMPAS, Academy of Motion Pictures Arts & Sciences) events have started, allow me to give you a day-by-day rundown of where to go,
2 Comments
by Dov S-S Simens on February 22, 2016
25 FILMMAKER PODCASTS (All Free)…. Read, Click, Listen, Learn
25 Free Filmmaking Podcasts from experienced film pros, with solid filmmaker – writer – director – producer information, are a super inexpensive way to learn how to succeed in Hollywood as an Independent Filmmaker.
The list (Top 25 Movie Podcasts) was first aggregated by JASON BUFF, who's Podcast, "INDIE FILM ACADEMY", is listed as #4 and you should definitely listen to.
3 Comments