by Dov S-S Simens on May 4, 2015
The Key is and always will be "GRAB-THE-READER"
SCREENWRITING SECRETS: Last week's Post had 4 Scriptwriting Pointers on Readers and their mentalities with respect to Format, Structure & Job and I ended with I will Post the Tricks on Part 2.. Okay, here's Part 2 and the 3 Tricks.
1) Grab-The Reader: Line 5-7
2) Grab-The-Reader: Bottom Line of Page-1
3) Grab-The-Reader: Top Line of Page-2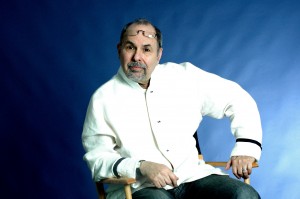 3 GREAT SCREENWRITING TRICKS
Reader's are negative people..
No Comments
Want to make a successful independent film?
Join my email list and get my free weekly advice on screenwriting, financing, shooting, producing, and much more!
100% privacy! I will never spam you.
by Dov S-S Simens on April 30, 2015
First 4 Points & 3 Great Screenwriting Tips
25 years ago when I first came to Hollywood-land my first paying jobs were as a Reader-of-Scripts (aka: Doing COVERAGE) for Production Companies that could not afford $120-$250K per year for a Development Exec with a Masters degree in literary from Harvard, Yale or Cambridge… but they could afford a dude like me $25-30 for a 90-100 Page script.
POINT # 1; Over 3 years I read and did a 2-page Book Report called "COVERAGE"
4 Comments
by Dov S-S Simens on April 28, 2015
NON-SCRIPTED TV: Got an idea for a Reality Series. Below are the 18 most powerful Reality Dealmakers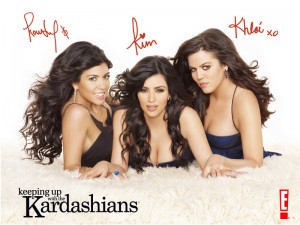 REALITY TV: First, a Fact & a Pearl of Wisdom…
(1) FACT: It's not called Reality TV it's called Non-Scripted TV…
(2) PEARL OF WISDOM: You have no track record of ability to deliver an entire season of 4-13 episodes (on-time & on-budget) so you ain't pitching directly to the funding network.
13 Comments
by Dov S-S Simens on April 22, 2015
AGENTS: Specifically you want a Literary Agent, at one of those power agencies, to sell your Script for a Low 7-Figure amount but you take a High 6-Figure deal if it comes with (A) some points on the backend…and yes you'll even accept it as an option deal… if you (B) can direct.
Your Script is frickin' great. You paid $100 bucks for Coverage and the Reader said it's great.
You have either a (1) 25-Page Sit-Com,
12 Comments
by Dov S-S Simens on January 25, 2015
FINANCING (*No-Bull!): Funding $10,000-$1,000,000 for your first truly Micro- or Low-Budget Feature is relatively easy if you are realistic about your (A) script/package, (B) what you can handle and (C) your budget rather than naïve and romantic.   Okay, let me get to the NO-BULL, permit me to cut-to-the-chase and show you how to fund your first movie…. assuming of course that you are realistic.
There are over 35 ways to finance a feature film directly 100% and over 128,000 permutations if piece-mealing your financing (10% here,
No Comments
by Dov S-S Simens on January 25, 2015
SCREENWRITING (No-Bull): Hollywood, according to union minimum rules, pays approx. $100,000 (see below) for a Treatment and 2 Drafts (1st Draft & Final Draft) to hire a writer to write a script based off an idea they have or a book or real life story they optioned. QUESTION: So what do you think they'll offer you when you come to them with the finished script that, for whatever reason, is absolutely perfect and they love?
No Comments
by Dov S-S Simens on January 25, 2015
You have $10-20K. You have a choice. Want into the film industry. Then either make-a-Short or make-a-Feature Film.
And remember, last year there were over 300,000 shorts made in America for $10,000 or more and "correct made if I am wrong" not one of them has sold.
Which choice are you going to make? Duh.
So the bottom-line, not NYU or USC film school theory, is that all you show Hollywood when you,
1 Comment
by Dov S-S Simens on January 25, 2015
Budgeting the correct way. There is obviously only one method to use for budgeting once you have your screenplay and are preparing a budget for your script to be made into a feature film "the right way".
"The right way", "Can you prepare a budget for me… the right way", "I want to do it right", "What is it going to cost to make this movie"… These are the most common statements I heard 30 years ago when I was hustling gigs as a Production Manager,
1 Comment
by Dov S-S Simens on December 10, 2014
by Dov S-S Simens on December 5, 2014