by Dov S-S Simens on August 12, 2015
NEW YORK CASTING (Theater, Commercials, TV & Film)
Broadway here I come and Madison Avenue (Commercial Biz) I got the look.
Hey, NY Actors or should I say Thespians. Let's assume you can sing & dance for without that you "ain't gettin' a gig for Broadway" but always remember they shoot 1,000s of Commercials in Manhattan, they have an amazing amount of Modeling Gigs, even for the everyman/everywoman look, and, thanks to NY State's Rebate/Refund Program and only NY looking like NY,
1 Comment
Want to make a successful independent film?
Join my email list and get my free weekly advice on screenwriting, financing, shooting, producing, and much more!
100% privacy! I will never spam you.
by Dov S-S Simens on August 10, 2015
ACTORS: Cold Auditions: How to Get Your First Part
Remember… "You are Unique"…. "You are a One & Only"… "No One Looks Like You"… "There is a Great Part Looking for You"…
There is a Producer, Ad Agency, Client and Casting Director that is looking for someone that looks exactly like you.
Now let's find the Casting Director with the client, with that great part…. that is looking for you.
12 Comments
by Dov S-S Simens on August 7, 2015
Is a 4-Year Film School worth it?
This subject has been beaten over-and-over with the only thing sure being that it is a good subject to blog about.
I have found a great article, void of emotion, and full of logic, written by Ryan Koo, author of a new tome, "FILM SCHOOL" that outlines 10 unemotional reasons, that truly have logic, of why a 2-4 Year program today is not necessary.
No Comments
by Dov S-S Simens on August 5, 2015
Wrote a Script. Welcome to Hollywood…. However, before you get off the Turnip Truck 1st CYA. CYA. CYA.
COPYRIGHT vs REGISTER
Here is an excellent article by an attorney, Larry Zerner Esq, that details the pros & cons of doing one or the other or… do both.
My opinion is… it is so cheap to (A) Copyright and to (B) Register. Why not do both. But as Mr Zerner says "Do the copyright first"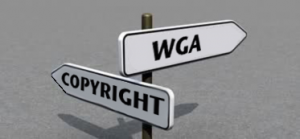 And,
5 Comments
by Dov S-S Simens on August 3, 2015
VOD HAS MADE SELF DISTRIBUTION FINALLY REALISTIC:
Yes, the dream of every filmmaker is to make a "no-Budget", "micro-Budget" or "low-Budget" feature film like "Blair Witch", or "pi", or "Paranormal Activity" or "Tangerine" and get it into Sundance, Toronto or Tribecca for a premiere.
Receive a standing ovation and conclude during the next 15-minutes with a distributor bidding-war, in the theater's lobby, for your baby.
Then…
1 Comment
by Dov S-S Simens on July 31, 2015
Have a Script? Have an Idea? Need an Agent?
Yes Hollywood is the home of the big-big agencies.
And yes they do have offices in Manhattan and some in London and some in Nashville.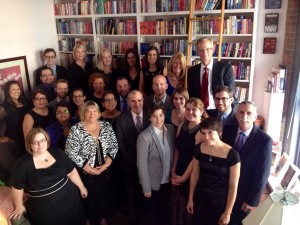 And yes you've heard that a large Hollywood or NY Agency will not take your call or submissions… then why not try the smaller 3-10 person agencies. It's a fair chance that when you call the owner might even pick up the phone (receptionists are rotating shifts) and say "Hello".
43 Comments
by Dov S-S Simens on July 30, 2015
LLC & CROWD FUNDING IS STILL THE BEST:
I am a firm believer that when financing your very-first-feature-film you will inevitably do it only one of three ways.
However, lets look at some "sizzle" not "steak" with respect to the phrase "Sell The Sizzle Not The Steak"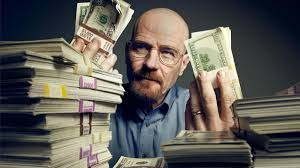 MY BEST 3 WAYS for financing ARE:
The FIRST is via a Private Placement Offering.
No Comments
by Dov S-S Simens on July 29, 2015
CHINA MOVIE INDUSTRY HAS EXPLODED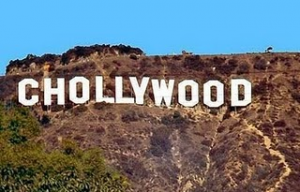 Call it "CHOLLYWOOD" or call it "CHINAWOOD"… I call it a "Whole Lot of Money"…
Why?
Because, it is projected that in 3-4 years China, as a film market and revenue stream, will be larger than Hollywood.
What are you doing to establish a foundation there?
HISTORY: 10 Years ago if a feature film made $100 Million at the USA/Canada Box Office in 4-6 weeks it would then,
3 Comments
by Dov S-S Simens on July 27, 2015
THE $3-5 MILLION PRODUCT PLACEMENT MOVIE:
Last week's post (Part 1)  explained the massive new revenue source for Hollywood called "Product Placement".
Although PP revs have been around since the 40s with films like "It's A Wonderful Life" (National Geographics) and "African Queen" (Gordon's Gin) and became mass popular with the Aston Martin/auto in the James Bond Films, it has only in the past 7 years become so massive that it PP is now literally 25%-40% of the budget of a Major Movie Studio's feature film.
No Comments
by Dov S-S Simens on July 24, 2015
I have discovered that most filmmakers, at least 98%, do not understand that when you finish your film and secure your final Print for theatrical release or DCP for festival release or digital release… you staill ain't done.
And even though you think you are about to acquire a distributor (hip hip)… you still ain't done.
Below is a superb article from FILMMAKER MAGAZINE, written by a pro, Dan Mirvish (he was once exactly where you are now) who has made a No-Budget &
24 Comments